New studies show that caffeine could be beneficial for those with dry eyes.
When it comes to getting up and getting ready in the early hours of the morning, every person has their own routine and day-to-day rituals that wake them up and get them ready for the full day ahead of them. For some, this could include a healthy, nutritious breakfast to start the day off right. For others, it could be a quick workout at the gym before work to get their heart pumping and blood flowing.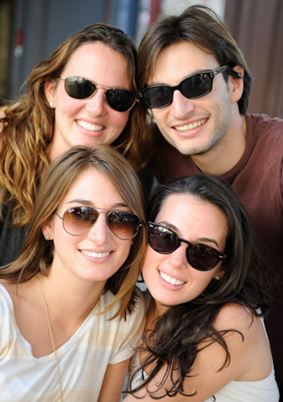 For millions of Americans all across the country, there is one particular element of their morning routine that is essential for a successful, functioning day, and many people never go a day without it―caffeine. Whether you take your daily dose of caffeine in the form of coffee, tea, soda or an energy drink, this addicting ingredient can have a huge impact on your energy and productivity levels for the day, which is why it an essential aspect of many people's breakfast.
But, just like with many other enjoyable edibles, too much caffeine is not always a good thing. In fact, studies have shown that an ample amount of caffeine in your diet can cause you to become restless, anxious and irritable. It may also prevent you from sleeping well and, if you stop using caffeine after a long amount of time, you can even develop withdrawal symptoms from the lack of it in your system. Therefore, be sure to drink caffeine in moderation so that you do not overdo it.
However, while caffeine has always been well known for the perks it can have on your energy levels and productivity, new studies are now showing that if may also be a very beneficial aid for those who suffer from dry eyes, which is about 5% of the U.S. population, according to the American Academy of Ophthalmology. Those who regularly experience dry eyes are not able to maintain a healthy layer of tears to coat their eyes, causing their eyes to sting and burn. And, according to experts, caffeine may just be the solution that they are looking for.
According to an in-depth survey involving 78 people and conducted by researcher Reiko Arita, MD, PhD, the idea that caffeine users were less likely to get dry eyes was given to her by one of her patients. As someone who regularly suffered from dry eyes, the patient found that he was more comfortable when he had a cup of coffee after lunch than without having a cup of coffee.
Arita held two separate study sessions, separated by six days or less, in which people were given either a caffeine capsule or a placebo. During the second session, they were given the other capsule. The results showed that everyone had more tears after taking the caffeine capsule than the placebo, leading to the conclusion that caffeine can have beneficial effects on tear production in many individuals.
However, copious amounts of coffee is not the only solution for those who regularly suffer from dry eyes. A new thermal pulsation system called LipiFlow was recently approved for use by the FDA as a medical device that treats evaporative dry eye by liquefying and evacuating obstructions in meibomian glands located in the eyelids. In fact, OCLI is the first in New Jersey to be using this beneficial LipiFlow treatment to help aid our patients who have a problems with dry eyes.
For more information about this beneficial new treatment for dry eyes, as well as to learn more about the common signs and symptoms of this vision problem, be sure to contact OCLI today to set up your complimentary vision consultation.
Image: Source