Keep your eyes safe during dangerous sports activities throughout April.
When it comes to keeping your vision healthy and strong throughout your life, there are few things that are more important or beneficial than protecting your eyes from potential injuries. Sure, everyone has accidents now and then that they just cannot prevent, but for the most part, when you are involved in a high-impact situation such as during sports or throughout a physically-intensive job, protective goggles are one of the easiest stops for preventing 90% of common eye injuries.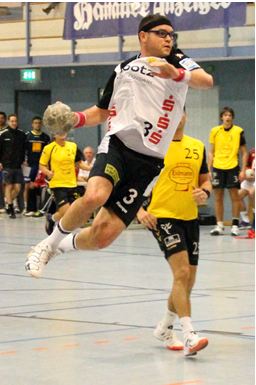 According to a national survey by the American Academy of Ophthalmology, only 35 percent of respondents said they always wear protective eyewear when performing home repairs or maintenance; even fewer do so while playing sports. In fact, among all eye injuries reported in the Eye Injury Snapshot, more than 78 percent of people were not wearing eyewear at the time of injury. And of those reported to be wearing eyewear of some sort at the time of injury (including glasses or contact lenses), only 5.3 percent were wearing safety or sports glasses.
Given the many dangers and eye injuries that often come with physical sports and fitness, the American Academy of Ophthalmology is recognizing the entire month of April as Sports Eye Safety Awareness Month in order to help spread the news about protective eyeglasses and just how helpful they can be towards saving your vision and your eyes from dangerous threats.
We here at OCLI are also dedicated to keeping your eyes safe and healthy, therefore we have put together a few important facts about eye injuries and just how important safety goggles can be during sports and physical activities.
Protective Goggles Are More Convenient
If you are simply looking to see clearer, you can wear contact lenses or glasses of course. However, these options are not only significantly less safe, but they are also a pain. First, they're considerably more expensive than glasses. Plus, you have to mess with cleaning and wetting solutions, and an environment with any combination of dust, wind, dryness or chemical vapor (pepper spray is big fun) can render you blind.
Dangerous Outside Factors Are Minimized
Most protective eyewear is designed to prevent as many accidents as possible while playing sports or working outside. For instance, most protective, wrap-around models help to minimize the effects of wind, dust or any other substance that may get thrown into your face. Plus, you can order some wrap-around designer glasses with the prescription ground in, but this may not be the best option for protective glasses you wear at work, as they tend to get beat up a lot.
Great For Sports And Work
In addition to being a great investment for anyone who is seriously involved in the world of sports or serious physical activity, safety goggles are also a great idea with anyone with a dangerous job. Eye injuries on the job often require one or more missed work days to recover from and may cause temporary or permanent vision loss. This is why it is important to know the eye safety dangers at work and try to eliminate these hazards beforehand.
Make sure you are honoring April's Sports Eye Safety Awareness Month by keeping your eyes and your vision safe from any dangerous outside factors.
Image: Source