The 2013 Fall Foliage Bike Ride helps raise money for VisionHarvest patients in need.
The fall is one of our absolute favorite seasons for a number of reasons. As an avid bike rider, there is perhaps no time of the year more beautiful than when you are peddling beneath a canopy of autumn's orange and red leaves. However, for everyone here at OCLI, fall also means the season of VisionHarvest―a non-profit organization founded by Dr. Cary M. Silverman, M.D., whose goal is to provide uninsured patients with the gift of sight through free cataract surgery.
Given that both of these fall activities are so near and dear to our hard, we jumped at the chance to be a sponsor of this year's Fall Foliage Classic Bike Ride―an activity that combines cycling with fundraising for VisionHarvest.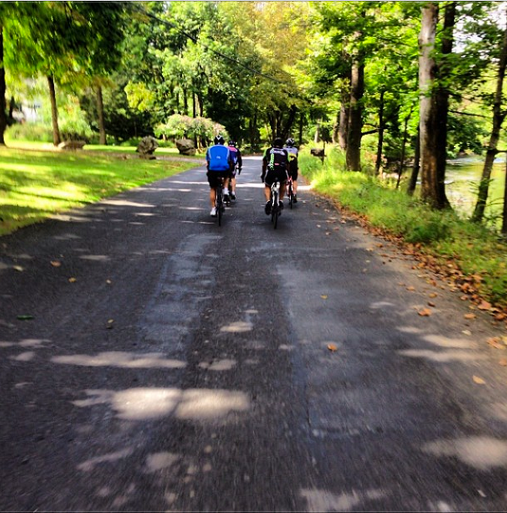 This annual fundraising event is sponsored by Vacamas Programs for Youth and VisionHarvest in order to raise proceeds to benefit the two charities. On October 6th, 2013, riders from all across New Jersey can come together to ride either the 15, 30 or 50 mile course along a beautiful country setting during peak leaf-peeping season. Not only do you get do enjoy the wonderful countryside scenery on this one-light only challenging bike route, but you are also treated to breakfast, lunch and entertainment!
The registration for the 2013 Fall Foliage Classic goes through October 2nd, and tickets are only $45 for adults if purchased beforehand. (On-site registration is available for $60.) All of the proceeds of the event will be going towards VisionHarvest surgery and programs for youth sponsored by Vacamas.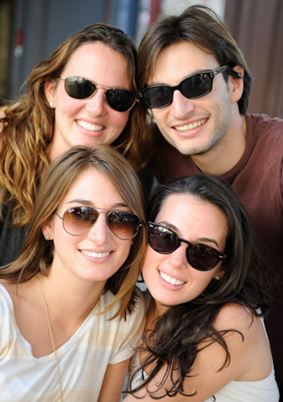 About VisionHarvest
Founded in 2011, VisionHarvest was created as a resource for patients who did not have health insurance coverage and who were financially suffering, but still needed cataract surgery in order to restore their vision. Dr. Silverman believes that the cost of this procedure should not be a major barrier for those seeking to get the treatment that they need in order to live a better life not drained by cataracts.
The fact is that cataracts can cause a major decline in the quality of life for those who are affected. This is because a decreased ability to see clearly can impact mobility, independence and the simple awareness and appreciation of a person's surrounding. Having these exhausting symptoms as part of your daily life, and not being able to do anything about it because of your finances, can be isolating and frustrating.
Plus, the fact that more than 22 million Americans will either have cataracts or have had cataract surgery by age 20 means that there is an endless amount of people in need, even in our own community! Therefore, VisionHarvest has made it their goal for 2013 to provide free cataract surgery to 50 patients in need this year, in addition to the many others who have undergone this procedure courtesy of VisionHarvest in the past two years.
Making A Difference Through The Fall Foliage Classic
While anyone is welcome to make a monetary donation at any time to help VisionHarvest reach their funding goal this year, all participants of the 2013 Fall Foliage Classic will also be making a significant difference in this cause. With each participant giving money to participate in this classic bike ride, we will be soon be on our way to providing the gift of sight to many people who desperately need it to get their life back.
To learn more about the 2013 Fall Foliage Classic, or to sign up today, be sure to visit the VisionHarvest website for more information. You can also follow our OCLI Facebook page to get updates on the different Fall Foliage maps and statistics for each course.