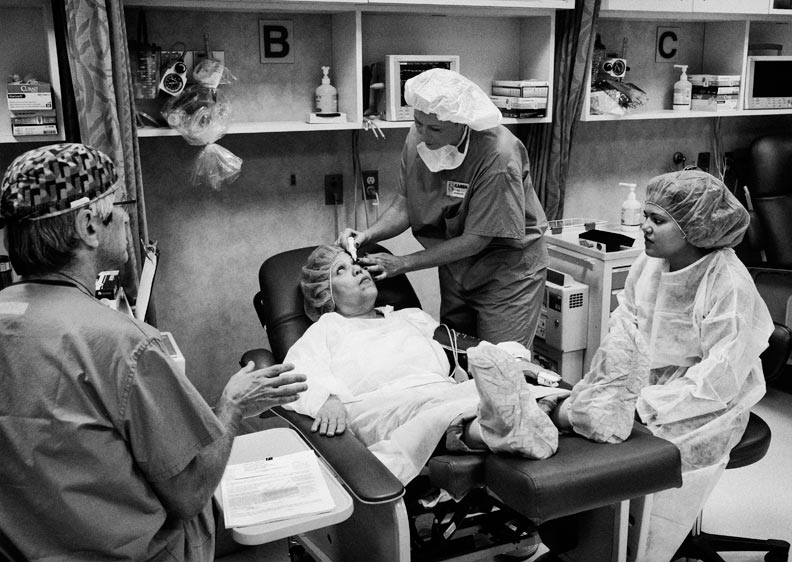 Friday, October 28, 2011 will be the date for the third annual Vision Harvest free cataract surgery day at River Drive Surgery Center. Cataract surgery will be provided free of charge to those patients with cataracts, who do not have insurance, and cannot afford the surgery. Those interested should call the Vision Harvest Hotline at:
973-200-8250
In our first two years we were able to provide free cataract surgery for over 50 patients who would otherwise be unable to pay for it. Money raised will help defray hard costs, such as surgical center staffing, equipment, and medical and surgical supplies not donated by suppliers.
We are please to announce that Vision Harvest is now a 501(c)3 non-profit organization and all donations to the Vision Harvest are tax deductible.
We are an independent organization and are not associated with any larger organization. Vision Harvest receives no direct government funds, nor are we a United Way agency. The individuals we help are without any insurance coverage and we never charge for the services we offer in the community.  We surely appreciate any help you can give! Please, visit our donation page, or click the link below..
Donate to Vision Harvest