If you're having LASIK surgery this summer, be sure to follow these vision tips.
It is no secret that LASIK is one of the most popular and beneficial vision correction procedures in the world. Everyone from celebrities to athletes to cataract patients have utilized this state-of-the-art procedure to correct their vision and have never once looked back. In fact, in the last 25 years alone, more than 10 million people have been the recipient of this popular medical procedure and are never turning back to eyeglasses or contact lenses again.
Given the fact that the summer season means a time off of work and school for many people across the country, what better way to spend your vacation than opting for this amazing vision procedure that could change your life for the better?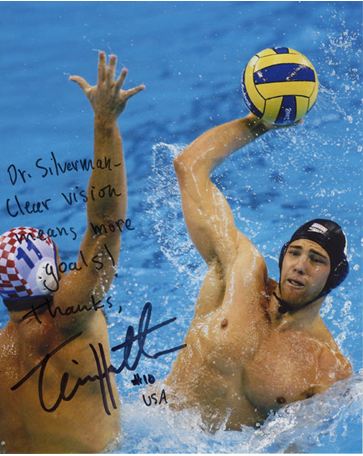 Unfortunately, while hundreds of people receive LASIK eye surgery each and every day, many people are still hesitant about undergoing this delicate procedure during a season which involves so much activity, from swimming and surfing, to soaking up the sun. Luckily, LASIK surgery patients experience very little to no discomfort both during and after their procedure. In fact, within one day of the surgery, most patients are even expected to achieve good vision and will find that their eyes feel fairly normal.
However, after undergoing LASIK, your vision will continue to improve for up to three to four months following the procedure and it is imperative to take good care of your eyes during this time. For patients who will be opting for better vision this summer through LASIK surgery, here is some advice that will guide you through these summer months:
Will My Eyes Be Okay In Sunlight?
After LASIK surgery, some people may find that their eyes are more sensitive to light than before. This side effect is temporary and mild for most, but some develop a more severe form called Transient Light Sensitivity (TLS). If you experience any light sensitivity at all after your LASIK surgery, you will probably find a good pair of dark sunglasses very helpful.
When Can I Swim?
Most doctors advise their patients not to swim in a pool for the first week after the procedure and to wait at least two weeks to go in the river, ocean or lake. This is because your eyes will be very vulnerable to infection following LASIK, and natural water is full of bacteria and organisms which can easily invade your eyes. Most swimming pools and hot tubs are chlorinated, but that does not mean that they are contaminant free. On top of the bacteria which can still be found in chlorinated water, chlorine causes dry eye.
Can I Participate In Water Sports?
Water activities such as swimming, waterslides, snorkeling, sailing, water skiing, wind surfing, kayaking and surfing can begin after two weeks WITH eye protection. You may resume swimming, waterslides, scuba diving, snorkeling and sailing after one month without eye protection. This is also when you're able to open your eyes under water, but you should proceed with caution for all these activities. You should wait  at least three months before performing water skiing, wind surfing, kayaking, and surfing without eye protection, but again, proceed with caution.
Can I Participate In Regular Sports?
Sports such as kick boxing, racquetball, football, etc. should be avoided during the early weeks following LASIK surgery. This is because there of the chance of dislodging the flap in your eye post-LASIK. While this is extremely rare, it could occur in cases where extreme force contacted the eye, particularly during the first few days following LASIK.  The flap binds very tight within the first hour of LASIK surgery.  This tight bind generally would prevent any incidents regarding the flap.  As time passes the binding strengthens and eventually becomes as tight as prior to LASIK.