Eye protection tips for April's Sports Eye Safety Awareness Month
Now that we are entering the warmer months of the year, it is almost time to begin heading outside to enjoy some of our favorite outdoor sports and activities. Whether you are a big fan of running and biking outside on your own, or you have children that participate in outdoor team sports like football or baseball, there are endless opportunities during the spring and summer seasons to get outside and get active.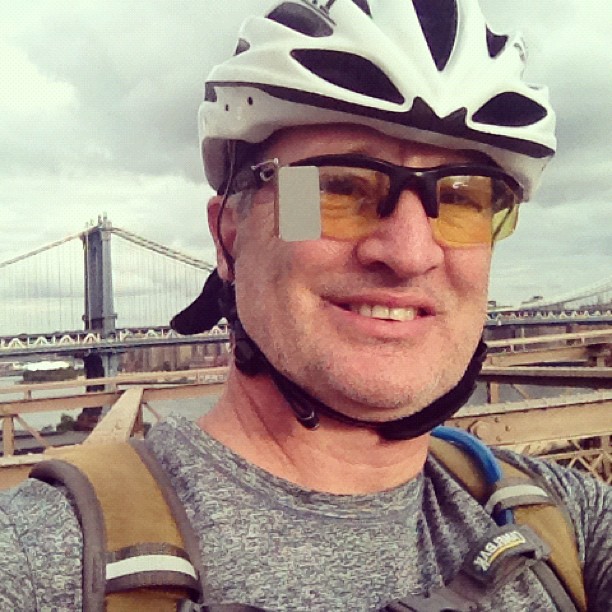 However, just as speed, strength and agility are important components for doing well in any sport or activity, clear vision is also vital for improving your game and performing well. But, when it comes to sports played outdoors or activities that are on the more physical side, there are also a number of possible risks of eye injuries that you need to be aware of and work to prevent.
According to a national survey by the American Academy of Ophthalmology, only 35% of respondents said that they always wear protective eyewear when performing home repairs or maintenance, and even fewer do so while playing sports. But, what many people may not realize is that nearly 90% of those injuries can be prevented simply by wearing the proper eye protection.
In order to help share the importance of keeping your eyes safe during sports and physical play this spring and summer season, we are using April's Sports Eye Safety Awareness Month to share a few basic tips for proper eye protection for adults and children alike.
Wear The Right Eye Protection
Many people know that for high-impact, physical sports, eye protection should be worn at all times. However, very few people are aware that different sports and activities require different eye protection depending on the standards set by the American Society for Testing and Materials.
The eye-safety standards by sport, as set by ASTM, are as follows:
ASTM F803: Eye protectors for selected sports (racket sports, women's lacrosse, field hockey, baseball, basketball)
ASTM F513: Eye and face protective equipment for hockey players
ASTM F1776: Eye protectors for use by players of paintball sports
ASTM F1587: Head and face protective equipment for ice hockey goaltenders
ASTM F910: Face guards for youth baseball
ASTM F659: High-impact resistant eye protective devices for Alpine skiing
Children Need Protection Too
It is also important for kids to know about eye safety practices and understand the importance of using protective glasses in each activity they participate in. Sports, in particular, deserve special attention because most sport-related eye injuries occur in children between the ages of five and 14. (Most sports-related injuries in the U.S. occur when playing baseball.)
Protect Against UV Dangers
Sun exposure is just as damaging to the eyes as a physical injury. In fact, the damage that comes from UV rays may even be MORE dangerous in the long run. That is because the damage that sun exposure does to our eyes is cumulative―it grows as we continue to spend more and more time in the sun. Therefore, be sure that any protective eyewear that you purchase also provides protection from UVA and UVB rays. If you are unsure about the amount of protection that your eyewear provides, your eye doctor should be able to use a tool called a spectrophotometer to measure the amount of visible light and UV radiation that the lenses block.
Do you have any other tips for ensuring that your eyes are kept safe and healthy during sports activities and physical play? Be sure to leave your thoughts in the comments below!