Dr. Silverman will be one of the new reviewers for this popular publication.
We here at OCLI always strive to be at the top of our game and stay knowledgeable and up-to-date with the latest practices and research in the field of ophthalmology.
Whether it is a new type of technology that is coming out to advance popular optical procedures, such as our new HD Femto Laser Cataract surgery, or a new study that comes out regarding eye health, staying on top of the latest and greatest in ophthalmology is how we strive to remain one of the leaders in our field.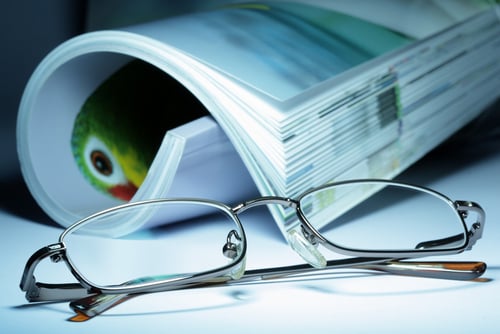 One great research source that we have always gravitated towards when it comes to finding cutting edge industry research and studies is the ISRS Journal of Refractive Surgery. This monthly journal, put together by the International Society for Refractive Surgery (ISRS), features original research, review and evaluation of refractive and corneal surgical procedures, as well as lens-based refractive surgery.
For over 30 years, this publication has served as one of the leading sources for information and research on refractive surgery.
Given that we here at OCLI often look to the Journal of Refractive Surgery when it comes to new information and research involving this complex procedure, we were honored when we were asked to become one of the guest reviewers for this popular publication. As a reviewer, Dr. Cary M. Silverman, MD, will help to ensure that each article is relevant to other refractive surgeons and current in its findings and applications.
This peer-reviewed publication also often features information and research conducted by some of the leading members of the optical field, and monthly columns include topics such as Translational Science, Surgical Techniques and Biomechanics. Articles also frequently include supplemental videos and materials for further information for its readers.
The International Society of Refractive Surgery itself, a partner of the American Academy of Ophthalmology, is the only society that remains dedicated to refractive surgery with a well-deserved reputation as a meaningful and ethical representative of refractive surgery around the world. Their values are innovation, education, and ethics in refractive surgery; and their mission is to improve the quality of life of their patients by improving their quality of vision―a sentiment that we here at OCLI share.
If you have never read through the ISRS's Journal for Refractive Surgery, some of our favorite articles include:
We are very honored to have been chosen as an editor for this leading publication and we are looking forward to reading some great peer-reviewed articles on this important procedure. Until then, be sure to stay tuned for more information about OCLI's partnership with the Journal for Refractive Surgery.