A boom in health care needs for seniors also means issues with accessibility.
It is no secret that, as we age, our bodies and senses slowly start to lose the sharpness and clarity that they once had. It is this reason why most people first begin developing age-related vision problems like cataracts, glaucoma and macular degeneration after they reach the age of 40, and nearly all seniors over the age of 80 will have one or more of these vision problems. However, now that the baby boomer generation is beginning to enter their retirement years (one of the largest generations on record), more people than ever are looking to get vision-improving surgeries all at the same time in order solve serious vision ailments.
A recent study by the Mayo Clinic found that more people are not only getting more cataract surgery in  the baby boomer generation, but they are also beginning to seek out treatment earlier and are looking to have both eyes repaired within a few months, rather than treat one eye at a time. Researchers also say that this number is not expected to drop soon.
However, despite how common cataract surgery is, especially among seniors, the United States actually has very few population-based data on those who undergo surgery. This is despite the fact that this kind of information is very important for eye doctors and health professionals, as it would help to estimate the demand for these kinds of procedures.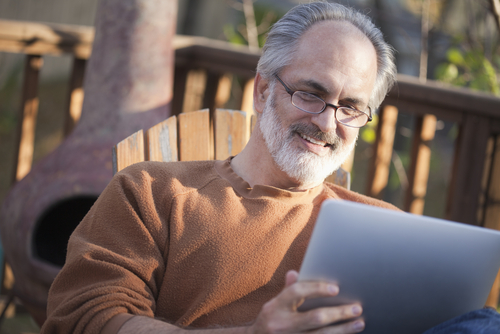 The closest information that we have to this is a study done by The Mayo Clinic in which they examined the National Institutes of Health-funded Rochester Epidemiology Project. This project identified cataract surgeries in Olmstead County, Minnesota between the years 2005-2011. Some of the most stand-out research of this study revealed that:
Cataract surgery has increased steadily, peaking in 2011 at a rate of 1,100 per 100,000 people.
Sixty percent of people receiving cataract surgery on one eye returned within three months to have it performed on the second eye, a significant increase over the number in a previous Mayo study, which covered 1998 to 2004.
The mean annual rate of cataract surgery for women was significantly higher than for men.
There were significant increases in cataract surgery over the past 32 years among people in all age groups, except those 90 and older.
From this data, The Mayo Clinic's study, published in the Journal of Cataract and Refractive Surgery, found that, while cataract surgery rates are rising in all age groups between 50 and 90, the greatest increase by far is in the 70 and 80-year-olds.
"Part of that is that our older population, or the aging baby boomers, are working longer, they want to be more active, they have more demands on their vision," says senior author Jay Erie, M.D., a Mayo Clinic ophthalmologist. "That's why they're looking for surgery sooner—so that they can remain independent, remain active, continue to work."
The results of this study are important because it means that, as a nation, we will need to begin raising the need to manage costs and ensure access to appropriate cataract treatment right away for this needful generation.
How do you feel about the access that seniors currently have to vision procedures such as cataracts? Do you believe that Medicare does a good job providing for these procedures, given how many people need them? Or do you feel as if more should be done? Be sure to let us know your thoughts in the comments below!
Information: Source