Understanding the cost of cataract surgery and how much Medicare can help.
With cataracts being one of the leading causes of vision loss (nearly 20.5 million Americans age 40 and older are affected by this common vision problem), it is reassuring to know that cataract removal is possible and often leaves patients with clear, uninterrupted vision. However, not every patient with cataracts can always afford to undergo the costly procedure.
In fact, it was with this problem in mind that OCLI's own Dr. Cary M. Silverman, M.D., founded VisionHarvest―a non-profit program that donates cataract surgery to patients in need who are struggling financially and could not otherwise undergo the procedure. However, what if you are not quite eligible for a program like VisionHarvest, but also cannot afford to pay for the procedure on your own? Can Medicare help pay for cataract surgery for those who are signed up for their service?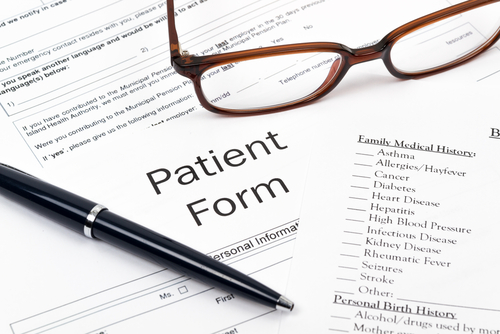 Today we are helping you learn a little bit more about using Medicare for cataract surgery, along with giving you a few other options if this is not a financial option for you.
Using Medicare For Cataract Surgery
Luckily, if you are signed up for Medicare, this program will cover 80% of the costs of most medically necessary surgical procedures. Because cataracts can directly lead to vision loss which interferes with daily activities such as driving and traveling, cataract surgery is often considered a "medically necessary" procedure under Medicare coverage.  Medicare does not cover any enhanced procedures associated with your cataract surgery such as multifocal lenses, toric lenses, or HD surgery with the Femtosecond laser.  All these procedures will reduce your dependence on glasses after the surgery, and require out of pocket payments from the patient.
There are a lot of different factors that go into determining exactly how much of your cataract procedure Medicare will cover and whether or not you will have to pay a lot of the cost out of your own pocket. According to Medicare.gov, here are a few things you should do in advice to figure out what your personal costs will be:
Talk to medical staff: Ask the doctor, surgical facility or hospital how much you will have to pay for both the cataract surgery and any follow-up care afterward.
Understand the procedure: Make sure you understand whether or not this will be an inpatient or outpatient procedure, as this can change the cost that you may pay.
Talk to your insurance company: If you have any other insurances, such as Medicare Supplement policy, Medicaid or coverage from your spouse's employers, talk with them to find out more information about costs.
Visit MyMedicare.gov to look at your status: Before signing up for cataract surgery, you must first look at your last Medicare Summary Notice to make sure you have met all of your deductibles so that Medicare will begin paying.
Alternatives To Medicare
If you do not receive financial assistance through Medicare, there may still be several ways in which you can help fund your standard cataract surgery:
Federal Spending Account Dollars: Many employers offer Flexible Spending Accounts (FSA) to employees who are looking for a convenient, affordable way to take advantage of eligible medical expenses and cut down on their out of pocket costs. To learn more about FSA Dollars, check out our blog on Federal Spending Accounts.
VisionHarvest: As we mentioned above, VisionHarvest is an organization founded by OCLI surgeon Dr. Cary M. Silverman to help patients who can't afford cataract surgery receive the treatment they need for free. There are a number of factors that go into determining whether or not you would be eligible for this kind of program, so be sure to check out our VisionHarvest website to learn more.
If you have any more questions about cataract surgery costs or are interested in learning more about the beneficial medical procedure, be sure to contact OCLI today.