Maintaining a healthy diet of proper vitamins can strengthen your sight.
It is no secret that a healthy diet and a proper dose of vitamins and nutrients plays an important role in the strength and clarity of our vision. Whether you are looking to improve your vision health post-eye surgery, hoping to ditch your worn-in glasses or corrective lenses, or simply want to put yourself on the track to good vision, you will find many "healthy eye foods" that can help to improve your eye sight in the long run.
However, what about older individuals who find themselves suffering from degenerative age conditions such as cataracts and macular degeneration? Is there any miracle eye foods or vision diets that can help to prevent these problems before they begin?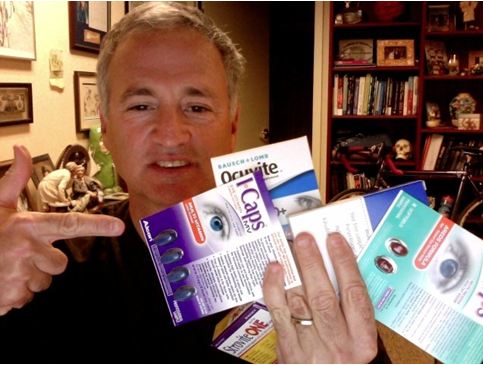 Recently, researchers have begun looking into different vitamin and nutrient supplements that may be able to help older individuals suffering from common age-related vision problems.  They have not only found that some of these supplements may be a promising means to slow the progression of age-related vision diseases, such as diabetic retinopathy, cataracts or macular degeneration, but they can also increase a person's vision health and abilities as they age.
Here are just a few vitamin and nutrient supplements that researchers have begun looking into when it comes to treating and preventing age-related eye conditions:
Multi-Vitamins
While multi-vitamins have always been recommended by doctors in order to improve a person's overall health and wellness, it has never truly been known the positive effects that these supplements can have on your eye sight. Most of these multi-vitamins contain a good helping of all essential vitamins that you would expect to get from nutrient-rich foods, such as fruits and vegetables.
Vitamin A, in particular, is well known for its influence on healthy eyes and sight, including the ability to prevent night blindness and reduce your risk of developing myopia.
High-Dose Antioxidant Supplements
Many people are aware of the positive effects that antioxidants can have on your skin and body health, but there is also substantial evidence that antioxidant supplements can benefit people who suffer from age-related eye problems such as cataracts and macular degeneration― the most common cause of blindness among older people in developed countries.
In a recent study, it was also found that antioxidants have been found to improve insulin sensitivity or to reduce the complications of diabetes in the eye.
Zinc
Having a diet that is rich is zinc is believed to protect the eye from age-related damage, and can produce enzymes that are important to the normal functioning of the retinal pigment of the eye. High-dose zinc supplements have also been shown to reduce the risk of progression to advanced AMD patients when combined together with antioxidants.
While all of these vitamin and nutrient supplements offer promising results to those who are suffering from age-related eye problems such as cataracts or macular degeneration, they still cannot substitute for the importance of regular vision screenings once you enter your senior years. As long as you take proper steps to protect your vision and have regular vision checkups, you can ensure that your eyes will be strong and healthy long into your golden years.