Recent studies show that a vegetarian diet may lower the risk of cataracts.
We have all heard about the many different types of "eye friendly" foods that have been shown to increase our vision or improve our overall eyesight―Garlic for more resilient, stronger lenses, fruits such as kiwis and oranges which help to fight against free radicals, and, of course, carrots which contain vitamin A, a nutrient which is essential for healthy eyes and sight.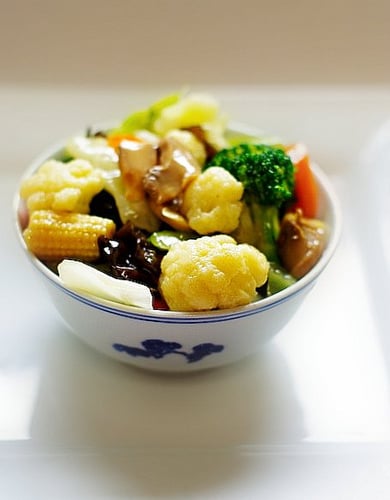 Just as an apple a day can keep the doctor away, eating these beneficial foods may help to ensure the prevention of serious eye problems or extra trips to the ophthalmologist in the future. However, while consuming these foods can alter your eyes for the better, can eating other types of food actually increase your chances of developing eye related diseases?
A recent study performed by researchers at the University of Oxford in England has shown that vegetarians and vegans are 30% to 40% less likely to develop cataracts than people who eat a lot of meat.
Cataracts, an eye disease which is most common in people over the age of 60, occurs when the eye's lens becomes cloudy  and constructed, leading to blurred vision and loss of sight. About 21 million Americans suffer from at least one cataract, and researchers say that this number will increase to 30 million by 2020.
While many well-known factors such as diabetes, smoking and excessive sun exposure have always been linked to an increased risk for cataracts, this new study may show that your diet can also have a significant effect on whether or not you develop cataracts with age.
Researchers in this British study followed 27,670 people over the age of 40 for a period as long as 15 years. Each of the participants of this study were divided into groups according to the amount of meat that they ate, from high meat consumption (3.5 ounces or more a day) to low meat consumption (less than 1.7 ounces a day) to vegetarians and vegans.
The results of the study found that low meat eaters had a decreased cataract risk of 15% compared to heavy meat eaters, vegetarians 30% lower and vegans 40% lower.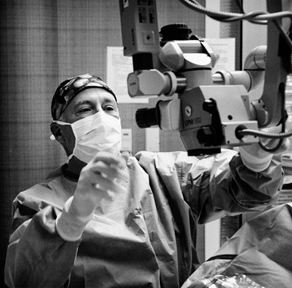 However, these results do not necessarily prove that meat consumption has a direct relation to the development of cataracts. Instead, it may mean that heavy consumption of vegetables and other protective nutrients found in a vegetarian diet may help to lower the risk of this dangerous eye disease. Many vegetarians also practice other healthy lifestyle behaviors which may be attributed to a lower risk of developing cataracts.
Either way, it is important to schedule regular eye exams and pay attention to your eye and vision health. If you notice fading eyesight and blurry vision as you get older, be sure to contact an eye care professional who can help determine whether or not you are at risk for developing cataracts, and can take necessary steps to correct your vision.
As long as you maintain healthy eye care practices and regular vision screenings, you can ensure that you have clear, crisp vision for many years to come.
Got a sweet tooth?  Here is a great Vegan recipe for Chocolate Strawberry's, courtesy of allrecipes.com:
Submitted By: Colin
Prep Time: 20 minutes | Ready In: 1 hour 10 minutes | Cook Time: 10 minutes | Servings: 15
Ingredients:
5 ounces bittersweet chocolate, chopped
1 pint fresh strawberries with leaves
Directions:
In a microwave-safe bowl, or in the top of a double boiler over simmering water, cook chocolate until melted. Stir occasionally until chocolate is smooth. Holding berries by the stem, dip each one in molten chocolate, about three-quarters of the way to the stem. Place, stem side down, on wire rack and chill in refrigerator until hardened.
Image: Source