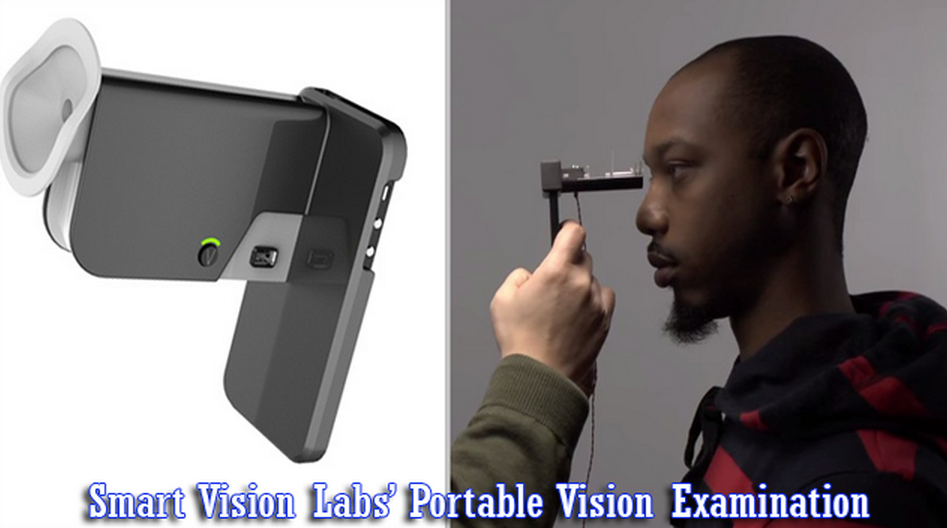 Founded in 2013 by Yaopeng Zhous and Marc Albanese, Smart Vision Labs is the leading edge technology of a joint program between Schepens Eye Research Institute and Boston University. After more than ten years of research, they developed a scanning laser with wave-front sensing in an opthtalmoscope which they hope will help almost one billion people across the globe who need eye care.
Wavefront Sensing – What is it?
An emerging technology, it allows for the measurement of irregular astigmatism as a higher-order wave-front aberration, enabling a non-invasive observation of a variety of vision problems: living retinal cone cells, detailed visual functions of the nervous system, correction of irregular astigmatism, and the actual prevention of iatrogenic irregular astigmatism as a result of conventional refractive surgical procedures. More to the point, it may be possible to obtain supernormal vision by using wave-front guided refractive surgery.
Enhanced Performance
Smart Vision Labs has synthesized both this emerging technology and high tech to precisely measure refractive errors to generate an instantaneous digital prescription that can be captured on an ophthalmologist's smart phone.
Extreme Mobility
A pocket-sized auto-refractor, the device allows eye specialists to simultaneously diagnose and upload a patient's individual vision statistics so that they can be accessed at any time.
Secure Connectivity
Completely HIPPAA-compliant, the data is stored on a compliant cloud that can be consulted at any time by your ophthalmologist. He can also share this information with you electronically and can even send automatic reminders for your next exam.
Astigmatism is a very common vision condition that affects most of the population and we've found that LASIK eye surgery can be an excellent treatment option for people who struggle with this vision problem.
Simply put, those with astigmatism have an abnormally shaped eye that produces a cornea with a steep curve and a flat curve. Instead of a smooth, spherical shape, the eye is shaped like an oval or a football, resulting in unequal refraction. Light rays are focused at two different points on or before the retina, and this split focus produces blurry or distorted vision.
Unfortunately, symptoms of astigmatism may be few or non-existent. It's only when folks experience blurred vision, eye discomfort or headaches when they recognize the need to see a specialist.
The decision can be an epiphany – substantially improving a patient's quality of life.   Once a diagnosis of astigmatism is made, there are myriad ways to treat it.
The preferred LASIK astigmatism procedure used by Dr. Silverman at the OCLI LASIK center is custom wave-front LASIK surgery. The majority of patients opting for LASIK eye surgery may have both their astigmatism and any other vision problems, such as nearsightedness or farsightedness, corrected in this recommended surgery.