Are LASIK surgery skills are more important than the technology used?
Many studies have shown that people typically receive 80% of all information through their eyes, whether it's viewing text, observing a situation or watching a video. Without a doubt, our vision is one of the single most important senses that we have and, therefore, we must be sure to protect it and keep it as healthy as we can to ensure strong vision for many years to come.
Because proper vision health is so important to living a comfortable, efficient day-to-day life, it is also very important that you find a qualified and experienced surgeon if you are thinking of undergoing a big vision correction procedure such as LASIK surgery.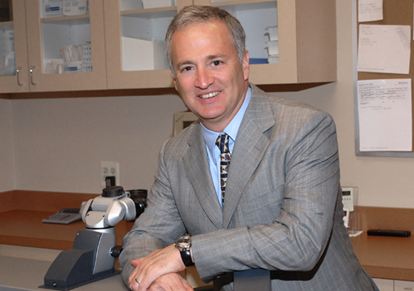 Some people believe that LASIK surgery is all reliant on technology and they often underestimate the importance of finding a qualified surgeon to perform their procedure. However, if you choose a surgeon that does not have the proper expertise, you may find out the hard way how important surgical skill and judgment really is.
To help you choose a surgeon that is best for your procedure, we have put together some questions to ask before undergoing your LASIK surgery, as well as some information about our own experienced surgeon, Dr. Silverman.
Questions To Ask Before LASIK
What kind of LASIK do you perform and how long have you done so?
What do pre and post op visits consist of?
How many LASIK procedures have you performed?
What kind of results can I expect from this procedure?
Do you have any patient testimonials available?
What is your background and training experience?
What kind of technology do you utilize for your procedures?
About Dr. Cary M. Silverman, M.D.
As Medical Director of OCLI, Dr. Cary M. Silverman, M.D., oversees one of the most advanced and recommended vision care facilities in the tri-state area, and the first ever practice in New Jersey to offer treatment using custom wave front LASIK with the ALLEGRETTO WAVE® laser.  As a LASIK New Jersey specialist, Dr. Silverman has also performed over ten thousand  LASIK surgeries over the last sixteen years.
In addition to LASIK and general eye care, Dr Silverman specializes in refractive lens based surgery, both refractive cataract surgery and refractive lens exchange.  The aim of this surgery is to minimize the need for glasses for both near and far.  Because Dr. Silverman is one of the few surgeons in the country who routinely combines refractive lens surgery and LASIK to achieve better results, most of out patients can expect to truly be glasses free!  To learn more about Dr. Silverman or the refractive surgical procedures we offer at OCLI, be sure to contact us today.