Our favorite holiday vision gifts that you need to see to believe.
The holidays are finally here and with just a few days left until Christmas, many holiday shoppers are rushing trying to find last minute gifts or stocking stuffers for all of the most important people in their lives―a classy tie for grandpa, a nice, cozy throw blanket for your mom, a new dress or sweater for your sister.  No matter what type of gift you end up giving the loved ones in your life, one of the best parts of the holiday season is finding that perfect gift that will truly wow the giftee and make them wonder how they ever lived without it.
In order to help you find these wonderful gifts that will truly make your loved ones see the magic and fun that the holiday season can bring, we put together some of our favorite eye care gifts that will help cover all of the friends and family on your Christmas list this year. Whether you're looking for a fun gift for your cousin who has an endless supply of glasses, or a geeky gift for your uncle who has worn the same pair of wayfarers since the '80s, these vision gifts will take your holidays to a whole other (clearer) level.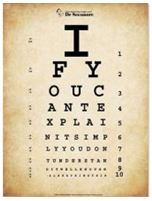 Einstein Quote Eye Chart
If you are looking for a scholarly or sophisticated gift, why not consider a classic eye chart with a quote by one of the most brilliant men in our history―Albert Einstein. The quote, "If you can't explain it simply, you don't understand it well enough," is laid out in the classic Snellen eye chart format, which many optometrists use in their offices on a daily basis. Plus, this historical-looking poster would make a welcome addition to any office or living room to test out your friends whenever they come to visit.  – [Via Framed-Arts]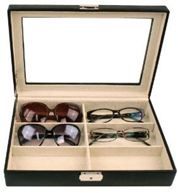 Eyeglasses Leather Storage Case
One of the greatest things about sunglasses or eyeglasses is the fact that there are so many different styles that you can choose from―different colors, sizes, frames, accessories, etc. Whether you are looking for a classic pair of reading glasses for your night out on the town, or a bright pair of sunglasses to prepare you for the hot summer weather, this great storage case will help you pick out a pair for every occasion you could think of. It's also a great way for your friends and family to display their favorite pairs for all to see. – [Via Amazon]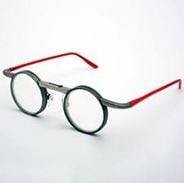 SuperFocus Glasses
Not loving your bifocals?  When aging eyes rob you of the ability to focus to any distance, Superfocus can restore the vision that the passing years have taken from you. That is because Superfocus glasses give you the ability to focus the entire lens to any distance. You set the focus you need, when you need it.  Read a book, work on the computer, watch television, replace a faucet under the sink or shop for groceries. Distance and height don't matter. Your vision is always crystal clear at whatever distance you need to focus on, whether you are looking up or down or out of the corner of your eyes.
With Superfocus, your entire lens focuses on what you choose, not just a portion of it. So, your whole field of view is sharp without the lines, blurriness and distortions you have with conventional multifocal glasses.  No matter what you're using now, you'll like Superfocus better. No lines, no areas of fuzziness and distortion, no moving your head around to find just the right little sweet spot, no multiple pairs of glasses. Just one pair of glasses that bring whatever you want to look at into sharp focus. We are currently evaluating this exciting new product for our optical department.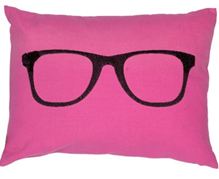 Indie Cred Glasses Pillow
If you're looking for the perfect gift for your trendy niece at college, or your artistic cousin, why not help them bring some of their artistic, indie cred into their home or dorm room? This classic wayfarer pillow will not only brighten up their space and express their inner hipster, but it will also be a great place for them to rest their head and ponder all that life has to offer them. (Plus, you may even earn your own dose of indie cred for gifting this uber-cool item!) – [Via Dormify]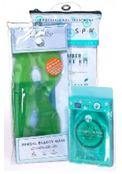 Eye Care Cucumber Spa Kit
For that wonderful person in your life that is always going, going, going and never gets the chance to sit back and relax, why not offer them the chance to do that very thing this holiday season? There are many at-home spa kits specifically made to de-stress your eyes and give you a break from the troubles and hardships of the day. Why not reward you grandmother, mom or sister with one of these simple do-it-yourself cucumber eye packages to let them know how much you truly care this holiday season? – [Via Ulta]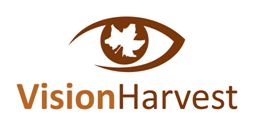 Help Those in Need
Want to give back and help those who are less fortunate?  Why not make a donation in your loved one's honor to Vision Harvest?  Once a year, in the fall, Vision Harvest provides free cataract surgery to those patients with cataracts, who do not have insurance, and cannot afford the surgery.  In our first three years we were able to provide free cataract surgery for over 90 patients who would otherwise be unable to pay for it. Money raised will help defray hard costs, such as surgical center staffing, equipment, and medical and surgical supplies not donated by suppliers.
Vision Harvest is now a 501(c)3 non-profit organization and all donations to the Vision Harvest are tax deductible.  Every $100 collected will allow one patient to undergo cataract surgery free of charge.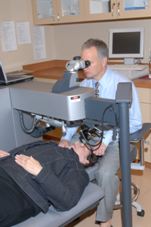 The Gift of Sight
This is the gift for that someone who has everything, except perfect vision.  Why not free that someone special of their reliance on glasses or contact lenses?  How about a gift certificate for LASIK or Refractive Lens Exchange?  Call our office for more information on our refractive surgery gift certificates.