January 15, 2018 (Westbury, NY) – OCLI has moved its Glen Cove office today. It is now in a larger, more modern facility with eight exam rooms with a focus on an exceptional patient experience and complete eye care services.
The new location in the Stop & Shop Shopping Center at 189 Forest Avenue, Suite 2C in Glen Cove will accommodate more patients in the Glen Cove and surrounding communities.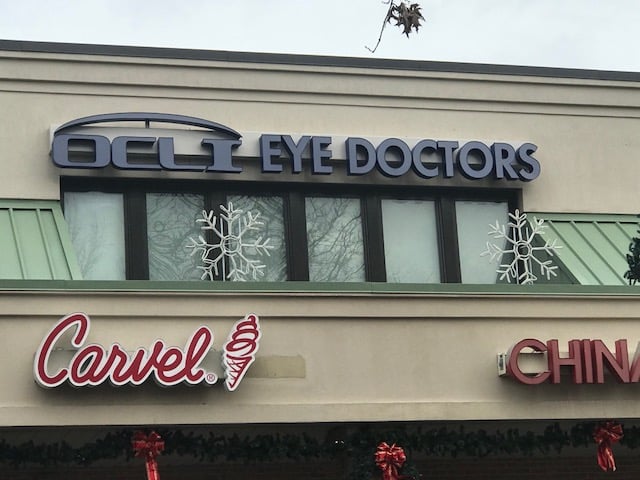 Laser Cataract Surgeon, Scott Verni, MD of the OCLI, Glen Cove office states "Since joining OCLI last year, my practice has grown significantly. This new space will allow Dr. Sima Doshi and I to better accommodate our patients' needs in a more comfortable setting". Dr. Verni has been serving the Glen Cove community for 20 years providing comprehensive eye care from annual medial eye exams to advance laser cataract surgery.
Sima Doshi, MD is a fellowship trained corneal surgeon who specializes in Treatment of Corneal Pathology including Dry Eye Disease Management and Treatment, Keratoconus treatments and advanced eye surgeries including Laser Cataract Surgery, Corneal Transplantation and LASIK. Dr. Doshi adds "I look forward to the future in our new location as we continue to provide the Glen Cove community with exceptional eye care." A local area resident, she has expanded her hours to better accommodate her patients.
About OCLI
OCLI, one of the largest ophthalmology practices in the nation, consists of over 64 eye doctors and specialists representing most subspecialties of ophthalmology and optometry in 14 locations throughout Long Island; in Rockville Centre, Lynbrook, Valley Stream, East Setauket, Manhasset, Port Jefferson, Mineola, Garden City, Massapequa, Plainview, Glen Cove and Huntington. OCLI also has a research department that is involved in FDA studies to improve the treatment and diagnosing of ophthalmic diseases. For more information, please call 1-866-SEE-OCLI (1-866-733-6254) or visit https://www.ocli.net.
###
Media Contact:
Nancy Fairbrother
516.804.5202
nfairbrother@spectrumvisionpartners.com