Have a safe and happy 4th of July holiday by following these eye care tips.
Independence Day is one of the biggest holidays of the summer season! Not only is it a nice long weekend to spend with family and friends doing activities that we love, but it also celebrates one of the biggest moments in our country's history―our independence! And what better way say happy birthday to America than with a delicious outdoor barbeque and a dazzling display of fireworks?
Whether you are planning on spending your 4th of July "down the shore," camping out in a tent at the lake, grilling out with family and friends or simply watching the fireworks in the park, it is important to ensure that you are keeping your entire family safe during this busy holiday weekend so you can truly enjoy each activity.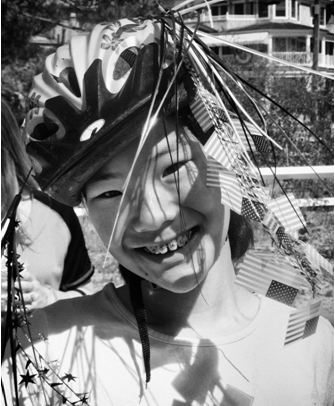 To help you make sure that you have a safe and happy Independence Day, here are a few tips for keeping your eyes safe and your long holiday weekend free from dangerous incidents:
Opt For Professional Firework Displays
Each year, thousands of people enter hospital rooms across the country during the 4th of July holiday weekend due to firework accidents. In fact, so many people have suffered eye injuries because of fireworks, sparklers and bottle rockets that the American Academy of Ophthalmology has launched a vigorous firework safety campaign to encourage families to attend professional, public firework shows, rather than attempting to put on their own firework shows at home. After all, a few minutes of fun is not worth a lifetime of vision impairment. Therefore, leave it to the professionals!
Wear Protective Glasses When Setting Off Small Fireworks
While bottle rockets and sparklers are approved for at home use, it is still important to keep safe when using these products because they too can be VERY dangerous. In fact, the most dangerous type of firework is the bottle rocket due to the fact that they can fly erratically and often explode, causing glass and metal fragments to shatter around the area. Therefore, always wear protective glasses when dealing with these small fireworks.
Supervise Children Using Sparklers
Many parents often think that sparklers are a harmless Independence Day accessory that are safe for all children. However, sparklers actually account for three-quarters of all firework injuries in preschoolers. This is because these burning hot sticks often register at about 1,200 degrees  and are spun around by children in an attempt to create shapes and words with the sparks.
Talking with your children and family members about the importance of firework safety can go a long way towards keeping everyone safe and happy throughout the Independence Day weekend. After all, you won't want to ruin your 4th of July fun with a trip to the hospital because a firework went astray. Instead, practice proper safety guidelines and teach children our important FIREWORK and SPARKLERS safety tips!
Have a safe and enjoyable 4th of July holiday with your loved ones!