Weighing the pros and cons of LASIK to uncover if it's worth the cost.
For many people who have spent their lives dealing with contacts or prescription eyeglasses, there is nothing that they would not do for clear vision. Not only are these corrective lenses uncomfortable and restrictive, but they can also make daily life less convenient for people who are not lucky enough to have perfect vision. In fact, it is this very reasoning that has people all across the country contemplating if the cost of LASIK eye surgery is worth the freedom from glasses and contact lenses once and for all.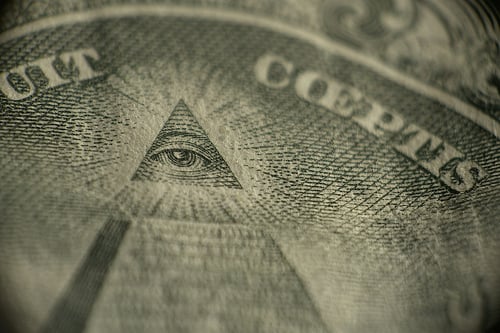 The value that LASIK eye surgery can have differs for each individual patient and depends largely on what their motives are for having the treatment in the first place. For instance, for someone with over 20 years of constant vision problems and complications, the cost of LASIK may not even be an issue. However, for someone who simply has trouble reading at night or seeing far away, is the surgery worth the investment?
LASIK eye surgery can offer a beneficial, permanent solution for many people looking to improve their vision and ditch their corrective lenses once and for all. However, you should always ensure that the cost will be worth it to you in the end. To help you decide, we have put together a few post-LASIK benefits that may make this helpful treatment well worth the cost to you in the long run.
Clear Vision
The most obvious benefit that comes from LASIK eye surgery is clear vision without any lenses. No more waking up to a blurry room until you slip your glasses on. Gone are the days of not being able to jump in the pool, play in the rain or walk outside on a windy day without having to worry about your contact lenses. Being able to see clearly, free of restrictions, is by far the largest benefit that comes after LASIK, and it is the reason why millions say that the surgery is the best money they ever spent.
Personal Comfort and Appearance
Aside from the vision benefits that it brings, another large reason why many people seek of LASIK surgery is because they simply do not like the look of wearing glasses. For some people, being able to toss out their old frames and say goodbye to glasses is a huge confidence boost and increases their self esteem.
Long-Term Cost Savings
While many people often assume that LASIK is a huge cost investment that they will never get back, undergoing laser eye surgery could actually represent significant cost savings for you in the long run. If you think about just how much you are likely to spend on vision throughout your life―between check-ups, glasses, doctor fees, contact solution, etc.―the one-time LASIK cost may actually be significant less.
Plus, with helpful programs such as a Flexible Spending Accounts, you can actually make the price more manageable by saving up for the surgery over-time and using tax-free dollars to fund the procedure.
If you are thinking of undergoing LASIK eye surgery to improve your vision and ditch your corrective lenses once and for all, be sure to call OCLI and set up your free LASIK consultation today. Dr. Silverman, our LASIK surgeon, can help to explain the many benefits that this procedure can bring to your vision.
Image: Source