Dr. Cary Silverman from OCLI is more than just an ophthalmologist; he's a photographer as well! In his spare time outside of the office, Dr. Silverman indulges in photography as a type of personal satisfaction outside of his job as a physician. Making the decision to combine these two aspects of his life together, Dr. Silverman and the rest of the team at OCLI launched a social media campaign in September called the Humans of OCLI. Not only did Dr. Silverman take photos of his patients in the office, he asked them a few questions to get each patient to share a few, vibrant details about their lives.
Now, one month into the campaign, we at OCLI are proud to say we have learned much more about many of our patients than we could have ever expected! Below, we highlight three of our most liked posts from the past few weeks: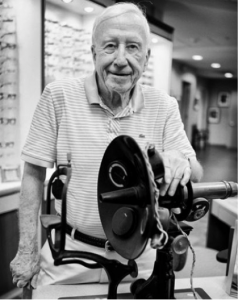 "I practiced ophthalmology for 41 years before retiring 9 years ago."
Do you miss it?
"No, to keep busy I volunteer to record books for the blind."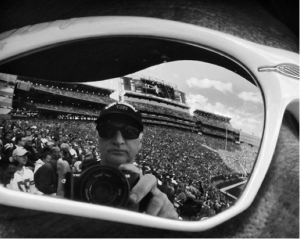 "There's nothing like seeing a football game at Lambeau Field. People are surprised when I tell them all I am a big Packer fan, coming from New Jersey and all. Well, who was the best team in football when I was a kid? Bart Starr, Vince Lombardi, Paul Horning…The Pack! My friend is in the cheese business, and we now make a yearly pilgrimage out to bike, tailgate, and see a game at Lambeau. It is a great experience."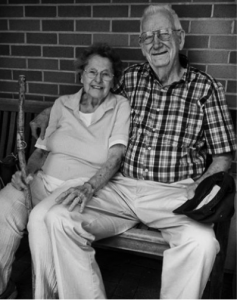 "We live across the street from the lake. I like to see all the pretty ladies on the beach."
Does this bother you?
"We've been married 68 years, nothing bothers me."
From retired ophthalmologists to sports enthusiasts to long-time married couples, the clients that come through OCLI each day are extremely diverse and interesting to get to know outside of their eye treatments.
With such insight coming from the first month of posts, we are excited to see what our patients will share with us in the future. Like us on Facebook to keep up with the Humans of OCLI posts, #HOEC2020, in the coming months!