Promote clear vision and healthy eyes this holiday season with these fun gifts.
When it comes to the holiday season, there are many reasons for cheer and merriment. Children are out of school just long enough to get in some quality snowball fights and sledding runs, family from all around the country often comes together to celebrate the season and catch up on life stories, and everyone joins in on the festive feelings of good tidings and holiday spirit.
However, during this specific time of year, when the holiday season has already begun and people are rushing around trying to put last-minute finishing touches on presents and holiday parties, it is easy to let the stress of everything take over your holiday spirit and leave you feeling anxious until the gift giving season is behind us.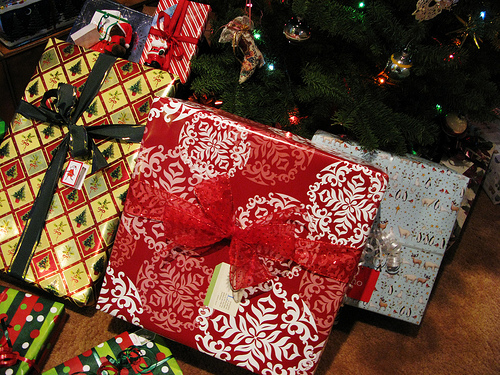 If you are one of those people who are scrambling around trying to find the perfect gift for every friend and family member on your list, stress no more! We have chosen some of our favorite vision-related gift ideas that would be perfect for everyone from your long-lost aunt to that special someone in your life. Help promote healthy and clear vision all year long with these vision-themed holiday presents: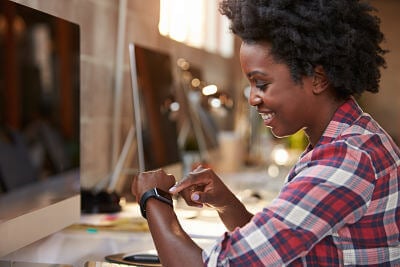 LASIK Eye Surgery
If you are looking for a present that truly keeps on giving, LASIK Eye Surgery is a life changing gift for anyone who has spent years struggling with the pain and inconvenience of glasses or contact lenses. Plus, with the continuing advances in LASIK technology, this detailed procedure is now faster and easier than ever before. There is also minimal down time for patients, so your gift recipient can still enjoy the sights of the season well before their holiday break has ended.
Eye Chart Phone Case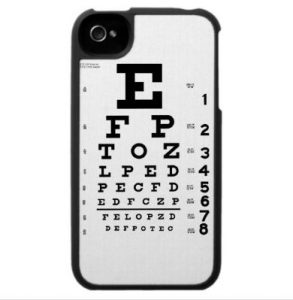 Do you know someone who is a gadget guru? Constantly in the know about the latest app or technology craze? Constantly attached to their cell phone no matter what the time of day? Give them a gift that they can truly appreciate, such as this eye chart phone case. Not only is this iPhone case stylish and quirky, but it could also be a fun way to challenge your friends and family at your next holiday party to see who really has the strongest vision.
Prescription Sunglasses
While prescription lenses can often be an easy way to improve your vision and fix common problems such as nearsightedness and farsightedness, there is no denying that these frames can sometimes cause some inconvenience―especially on bright, shining sunny days. However, instead of having to squint through the sunlight in order to see clearly, why not give your loved one a pair of sunglasses that are built in with their prescription? Not only is this a great, stylish gift for any fashionista, but with prescription sunglasses, they will longer have to worry about seeing clearly in the sunlight.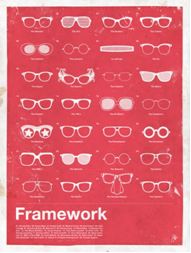 Framework Iconic Eyewear Poster
For the person in your life who is an encyclopedia of pop culture and knows every fact and figure about Hollywood, this print poster is a great piece of artwork that will also be a fun talking point whenever anyone comes to visit. See if your friends and family can pair each iconic pair of frames to the movie star or rock legend who made them famous, while also adding some fresh decor to your office or living room.
Do you have any more great vision-inspired holiday gift ideas to share? Be sure to leave your favorite ideas in the comments below.
Image: Source