Learn more about these popular procedures for East Hanover, NJ residents.
Welcome to 2013! Now that we have officially entered the new year, it is time to start setting new goals and resolutions for ourselves for the upcoming year. Whether you are looking to spend more time with friends and family, get in a little more time at the gym, or simply start a new hobby or activity that you have always wanted to try, January is the perfect time to look ahead at the upcoming year and decide what type of changes you would like to make in your life.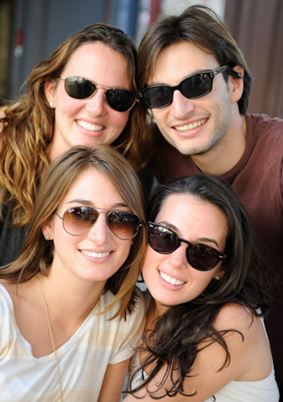 The beginning of the new year is also a great time to get caught up on past-due doctor's appointments or procedures that you may have been putting off until now. For instance, when is the last time your family members had their yearly vision checkup or their eye prescriptions updated? Scheduling each of your overdo appointments during the month January will ensure that you are all caught up and ready to face the new year ahead of you.
If you are currently mapping out your New Year's resolutions and goals for 2013, be sure to first check out our OCLI website and read over the beneficial procedures and treatments that we offer our New Jersey vision patients. To help you decide which procedures may be best for you, we have put together this simple list of OCLI's top vision services for 2013:
LASIK Eye Surgery
LASIK eye surgery can offer a beneficial, permanent solution for many patients who are looking to improve their vision and ditch their corrective lenses once and for all. Our OCLI staff, along with Cary M. Silverman, M.D., employs the latest advances in LASIK surgery to provide patients with the highest level of vision correction possible. Plus, our custom wavefront LASIK surgery gives our patients from East Hanover and throughout northern New Jersey and the New York metropolitan areas the opportunity to greatly improve the way they see the world.
Cataract Surgery
According to recent studies, vision problems like cataracts are becoming more and more common for people aged 40 and up. In fact, the incidence of cataracts in the United States has risen 19% since 2000 alone, impacting nearly 25 million people aged 40 and up. At OCLI, Cary M. Silverman, M.D., utilizes the latest advances in vision correction technology to provide cataracts sufferers with relief from their vision impairment.
Glaucoma Treatment
Glaucoma is caused by a collective group of eye diseases that lead to progressive damage to the optic nerve, usually accompanied by a buildup of pressure inside the eye. There is currently no cure for glaucoma, only treatment and management of symptoms at our northern New Jersey eye care center. Through this treatment, Dr. Silverman and the team at OCLI strive to combine a personal touch with some of the most advanced eye-care technologies and treatments available today.
If you are located in northern New Jersey or the New York metropolitan areas and are looking to learn more about of these beneficial treatments and procedures, be sure to contact OCLI today. The new year is the perfect time to begin thinking about what changes you would like to make to your health and life both in 2013 and beyond.