Tips for choosing the corrective lenses that are best for your vision.
For someone who has vision problems, such as an astigmatism, nearsightedness or farsightedness, wearing prescription glasses can make a significant impact on how you see and how you function during your day-to-day life. Not only will your eye sight become clearer and more precise with prescription lenses, but you will also find that you are more confident when you do not have to squint or hold papers far away in order to read the different fonts.
However, glasses are not only popular for those who have difficulty seeing or people with minor vision problems. In the last few years, glasses have become a high fashion accessory for everyone from celebrities to kids. One of the biggest reasons for this is the vast number of stylish frames available to people who wear glasses.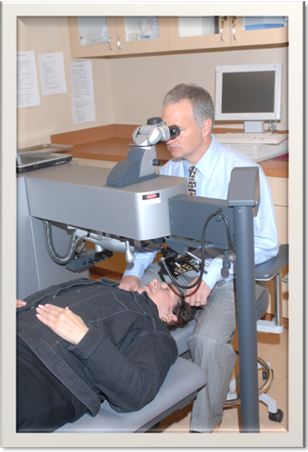 When it comes to choosing a glasses style that is best for you, there is virtually a limitless number of colors, frames and shapes to choose from. In fact, eye glasses have turned into such a popular fashion accessory that even people who do not have a vision prescription are donning their own frames for fashion purposes.
Unfortunately, while this trend makes buying and choosing a glasses frame much more exciting, it may also lead to people who are choosing their glasses for fashion, rather than function purposes. In order to determine just how much style plays a role when choosing prescription lenses, The Vision Council developed a short questionnaire to survey what people consider the most important feature when choosing their glasses.
Fashion Vs. Function In Eyewear
The main purpose of The Vision Council's glasses survey was to determine whether or not consumers were looking at eyewear as a medical necessity or a fashion accessory. Over three-quarters of the 1,092 people who were survived had purchased Rx eyeglasses over the past six months, and 76.2% of them were more concerned with the ability of the eyeglasses to provide the best vision possible. On the other hand, 23.8% were more focused on the look and style of the lenses that they purchased.
The survey also found that many consumers valued the functional attributes of the eyewear more so than the brand or the designer name of the glasses that they purchased. In fact, only about 6% to 10% of eyewear buyers explicitly mentioned a "brand name" or "designer name" as one of their main decision factors for purchasing the lenses that they did.
What To Look For When Purchasing Corrective Lenses
So, if fashion and style aren't the main factors you should consider when purchasing a new pair of glasses, what should you look for? Well, the first thing that you should do is make an appointment with an eye doctor to test your acuity and find your eyeglass prescription. Once you have determined the precise amount of power that your eyeglasses need, then you can begin looking at a variety of frames.
Our licensed opticians are able to recommend an eyeglass frame that looks best with your facial structure and your skin town. However, you should still try on a number of frames to determine which fits and feels best.
The type of lenses that you choose is also an important part of purchasing glasses. There are many different options, such as Polycarbonate lenses, which are shatter-resistant, scratch resistant lenses, and  Polarized and photochromic lenses which are great for outdoor activities.
If you are looking to get a new pair of eyeglasses, be sure to contact OCLI to set up a professional eye exam appointment so that you can determine the lens and frame that is best suited for your eyes. While glasses are a great way to change up your look and stay in style, it is important to remember that they best thing they accessorize is your healthy vision.