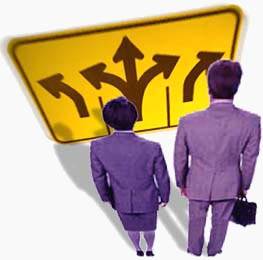 Finally the long debated and awaited decision has been made to have LASIK. You can't wait to throw away your contacts and crush your glasses for the last time. Choosing a surgeon who will perform your laser vision correction surgery is an important decision, take time to ask questions and consider your choices carefully.
How does one find a good LASIK surgeon? There are various associations you can call to find a list of board certified doctors and doctors with the appropriate qualifications in your area. Make sure to expand your search area beyond your immediate surroundings because it is always easier to narrow down your search rather than expand it. Start with The Council for Refractive Surgery Quality Assurance, this web site will provide you with various resources and the ability to locate doctors in your area. The Council for Refractive Surgery Quality Assurance is the only organization in the United States to impartially monitor quality in refractive surgery. It is an independent, non-profit consumer oriented health organization that certifies refractive surgeons who meet CRSQA's standards of quality care. Dr. Silverman is one of only a handful of surgeons in New Jersey (and one of less than 100 in the entire United States) who has passed this rigorous process and been recognized as a CRSQA Certified Refractive Surgeon. A surgeon seeking certification must submit to close scrutiny. With the acceptance of a surgeon's application, CRSQA verifies the surgeon's credentials and experience. You should also visit the American Board of Ophthalmology  for information on certified surgeons in your area. Ask friends and family if they recommend a surgeon based on personal experience.
It's important that you interview possible surgeons to see who suits your preferences, remember where you feel comfortable is where you should go. Ask how long they have been in practice, find out how many patients they have performed refractive surgery on. Training and experience produce better results and fewer complications. Ask the surgeon what his/her credentials are regarding refractive surgery and LASIK in particular. You should always be up front and ask if there's any reasons you wouldn't have excellent results with LASIK. There are a number of possible refractive surgery options now available for patients who were once not a candidate for LASIK; such as LASEK, Epi-LASIK, and refractive lens procedures utilizing the Alcon ReStor multifocal lens or the Visian ICL. Find a LASIK surgeon who is accessible and will be available when you need them, before, during and after the surgery; seek out a surgeon who can effectively communicate with you.
Throughout your research you will notice many advertisements for doctors who perform LASIK, but there are a few things you should always beware of. Make sure your decision is not made based on cost and don't settle for the first eye care center, doctor, or procedure you come across in your investigation. It's important to compare the experience and results of the surgeon and the center, as well as the care you receive rather than cost when doing your research. Remember these decisions you are making are about your eyes and refractive surgery with a well renowned surgeon will be to your benefit for the rest of your life.
The Council for Refractive Surgery Quality Assurance (CRSQA) recommends asking some of these questions, with suggested responses, when considering a LASIK surgeon:
     * How long have you been performing refractive surgery? Not less than three years.
     * How many procedures have you performed in the last 12 months? Not less than 250.
     * What percentage of refractive surgery candidates do you decline? The only wrong answer is "none".