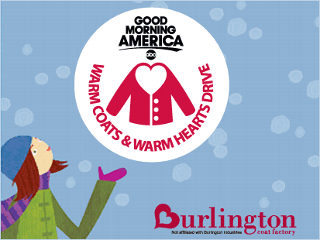 Many adults and children across the country struggle during the winter months because they are unable to afford proper cold-weather attire. With the downturn in the economy, this has never been more true.
In our efforts to help spread the warmth, OCLI, will be participating in the WarmCoats, Warm Hearts Drive sponsored by Burlington Coat Factory and "Good Morning America". We will be collecting donated coats; new or gently used are welcome (children and adult sizes)at our office. All coats and outerwear collected will be then be brought to the Burlington Coat Factory in Montville where they will then be distributed to people in need.
Other types of outwear are also being accepted, such as sweaters, jackets, sweatshirts and even hats and gloves.
For more information, contact our Practice Administrator at (973) 560-1500 ext.111