Take a moment and think about your workday. It's probably busy, and if we're being honest, a little stressful on occasion. You spend the mornings fighting traffic to get to your job on time, then work all day slaving away to earn a paycheck, to leave your mark, to provide service with a smile. Now imagine you got an unplanned day or two off but could only spend it at home. What would you do in your leisure time? If you're like most people, you'd probably want to relax. Watch television. Read a book. Invite people over or catch up with your family.
All of these daily leisure activities require one thing: strong close-distance vision.
As an ophthalmologist, there's one condition I see more wrecking the leisure time of people over 50 more than any other. It's called age-related macular degeneration, or AMD. AMD interferes with many daily activities that require close vision:  seeing faces, driving, reading, and watching TV. It's one of the biggest causes of vision loss around the world, and there are about 8.5 million people suffering from this degeneration in America alone.
What is age-related macular degeneration?
As you age, you develop damages to the macula—a small spot near center of the retina needed for sharp vision of objects straight ahead. As AMD develops, a blurred area near the center of vision will grow, leading to blurry vision, warped shapes, or intense loss of vision (although not blindness).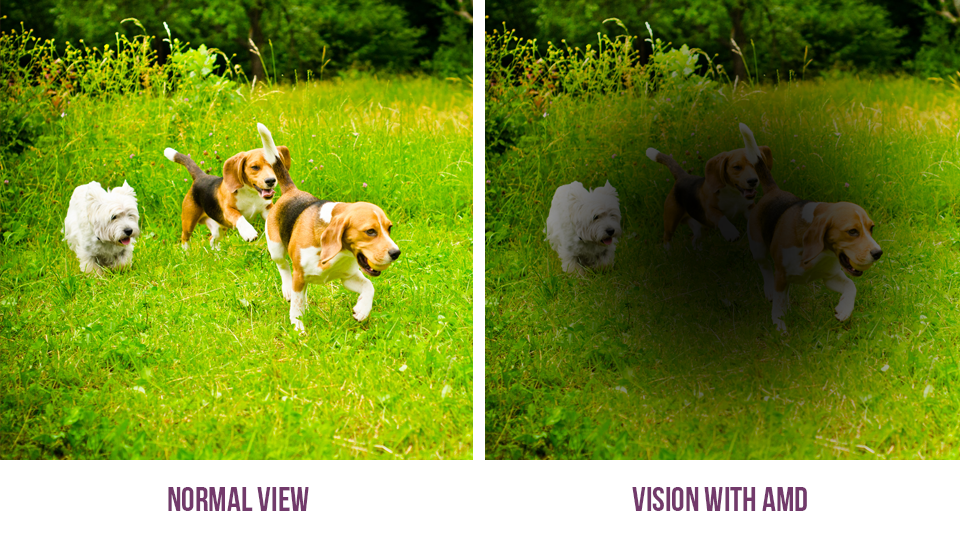 We can slow its progression with medicines, laser therapy or low vision aids.
You're most at risk of developing AMD if you you're a light-skinned woman over 50 who smokes and has a family history of it. Recently, scientists conducted a research study to explore the relationship between vitamin D deprivation and AMD. They knew that the deficiency had been associated with AMD but wanted to find out to what extent.
For their methods, the scientists studied over 900 postmenopausal women. Of these women, 550 had adequate levels of vitamin D; 275 had inadequate levels of vitamin D; and 88 were vitamin deficient. These women maintained these levels of vitamin D in their diets throughout the study.
After three whole years of studying these women, the scientists aggregated their findings into a comprehensive report. They found that the odds of developing AMD were highest in women with a lack of vitamin D in their diets. In fact, the women with vitamin deficiencies were 6.7 times more likely to eventually develop AMD. The women with high levels of vitamin D were 59 percent less likely to ever develop AMD.
So what does this all mean?
Well, obviously no one wants to lose his vision. While this study was not conclusive, it seems a more than safe bet to assume that increasing vitamin D levels in your diet isn't a bad idea. You can do this by incorporating more milk, fatty fish (like salmon), fortified margarine, and fortified cereal into your meals. Sunlight is also a great source of this vitamin, but it wasn't included in the study. If you're spending more time in the sun, be sure to wear sunglasses, of course! Vitamin D is also great at protecting the immune system against colds, fighting depression, and improving bone health.
It's really important for people with AMD to monitor their eyesight and consult with their eye doctor frequently on their eye health. If you think you might be developing symptoms, schedule an appointment at OCLI today for an eye exam.