Wednesday, November 25 was the inaugural Vision Harvest free cataract surgery day at River Drive Surgery Center.  Twenty patients without insurance, or the means to pay, were provided free cataract surgery.
These patients had some of the largest cataracts I have ever seen, something one might expect in a third world country!  Their stories were heartbreaking.  I had a chance to video some of the patients that I treated the day after surgery at their post op visit at OCLI.  I will certainly post the video, once I get it edited.  In the meantime, I have posted pictures of the event on Flickr.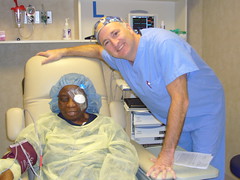 At this time I would like to thank the following for making Vision Harvest 2009 so successful:
Dr. Sapna Parikh, Medical Corespondent for Fox5, who helped to get the word out by covering Vision Harvest on the news.
Keri McAuliffe, OCLI administrator, for coordinating the event.
Dr. Hadley Phillips (Director), Nancy Lord (Administrator), and all the Doctor Owners of River Drive Surgery Center for agreeing to provide services free of charge.
The entire staff of River Drive Surgery Center for working on their day off.
Drs. Jay Tendler and Jayati Basak, for providing free anesthesia.
Hawthorne Medical Associates for providing free medical clearances.
The Following ophthalmologists for providing their services free of charge

Dr. Anthony D'Amato
Dr. Phillip Eichler
Dr. Michael Farbowitz
Dr. Scott Pomerantz
Gene Maresca and Steve Kramaritsc of Alcon Labs for providing all surgical supplies and medications free of charge.

My daughters, Jamie and Arielle, and my nephew, Todd, for helping me to see the patients in my office on Thanksgiving Day for their 1 day post op visit.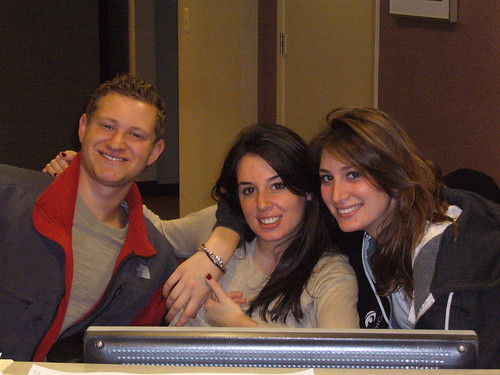 My goal is to make Vision Harvest an annual event, the experience was "eye-opening".  I never dreamed there were so many in need in our affluent community.  Many patients came from our local area, but some traveled from South Jersey, New York, and as far away as Indiana!
One thing became obvious to me, we have a huge health care dilemma in
our country, and I don't see the current reforms before congress as an
improvement to this problem.  More on this in future blog posts…