An update from Jordan Fithian about his LASIK For The Gold surgery.
When an athlete is out on the field or court during their game, their vision is one of the most important tools for their performance. It not only ensures that they can see where they are going and can be successful at the sport that they are playing, but it also improves their visual acuity and hand-eye coordination by not having to look through corrective lenses throughout the game.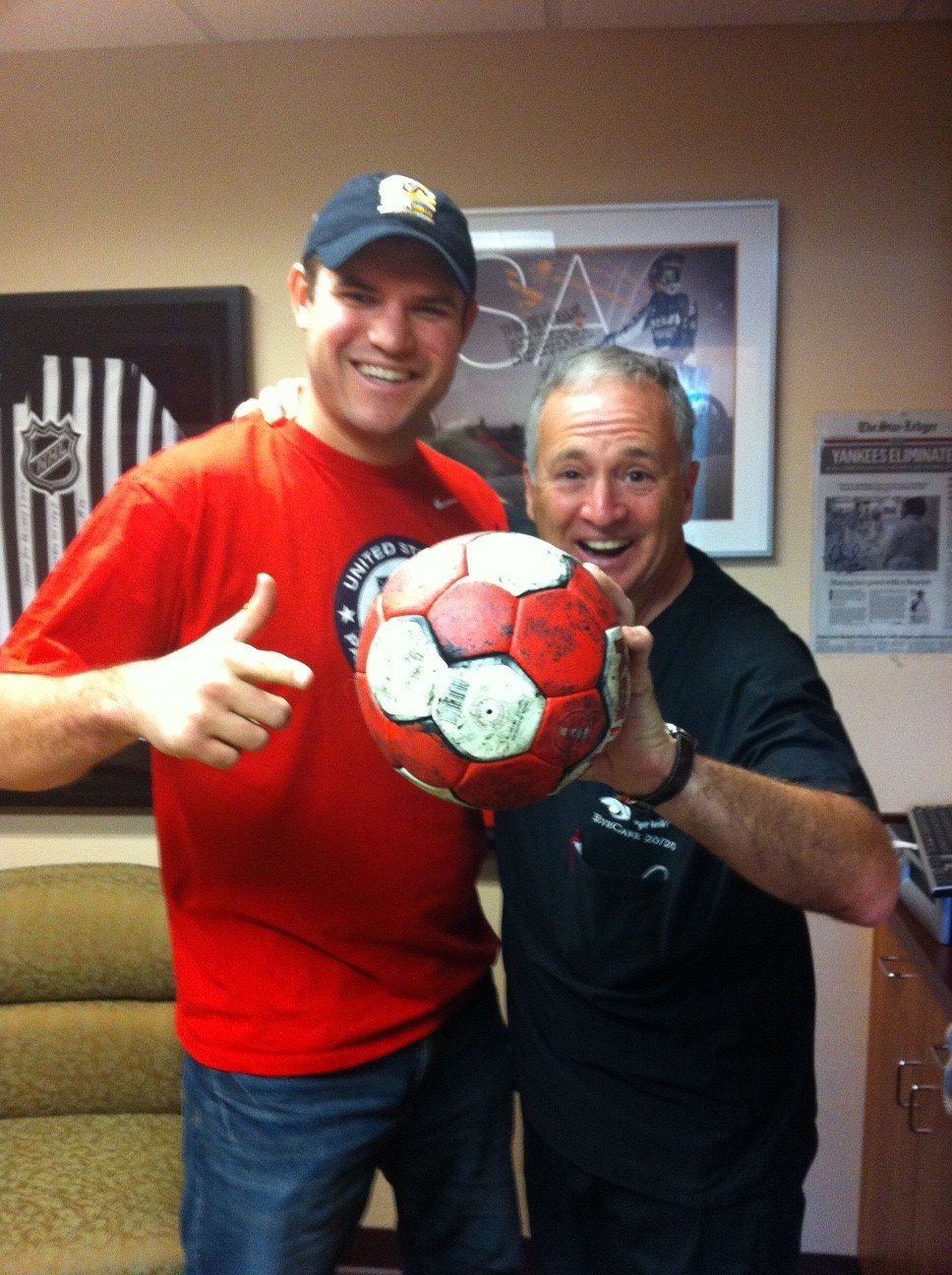 However, there is a common misconception among people that LASIK surgery can be a huge risk and possible danger for athletes who are looking into the procedure. Luckily, this couldn't be further from the truth. LASIK surgery has an extraordinarily fast recovery time (typically a couple of days at the most) and is one of the safest  surgeries available.
In fact, many athletes find that LASIK can not only help to improve their vision, but also their performance during game time and their overall quality of life; Just ask Jordan Fithian, one of the members of the USA Handball Team.
Jordan recently participated in OCLI's LASIK For The Gold Program―a program for Olympic athletes which provides them with LASIK eye surgery to help improve their vision and their game. Jordan recently took to his blog to recount the event and share his experience so far with LASIK eye surgery:
"We arrived at the practice for my 10 AM appointment where I got the great news that I was a LASIK candidate and that in less than 12 hours, I would have my vision back. 12 hours after we took off from Bow, New Hampshire, I laid down on an operating table. Dr. Silverman asked me to look at the clock on the wall and I did; it was one big white blur. EIGHT minutes later I sat up, looked at the same clock and could read the time. Dr. Silverman's magic hands and laser repaired my vision in less time than it takes most men to visit the throne. Unbelievable. I haven't seen 20/20 since I was ten. The change in my life, from sports to everyday convenience, reading, driving, everything has changed.  It truly is incredible."
"It was the best thing to happen to me in a long time. It may seem trivial to those of you who have perfect vision, but not having to take my contacts out every night or put them in every morning is in a word; unbelievable. Waking up every morning and being able to read the alarm clock without having to place my face two inches from said clock is AWESOME! I don't have to worry about losing a contact in the middle of a game or my work day. My eyes are not dry and itchy if I take a nap or sleep on an airplane without taking out my contacts, because I no longer need contacts. Thanks to Dr. Silverman, OCLI and his fantastic LASIK for the GOLD program, I now have 20/20 vision."
"My experience with Dr. Silverman and OCLI was unbeatable. His staff was so helpful and kind. They made the whole process easy, helped me understand the surgery, the risks and advantages of LASIK and were just overall great people. I had a wonderful experience and would highly recommend Dr. Silverman and his practice to anybody interested in getting LASIK. "
To read more about Jordan Fithian's experience with LASIK surgery, as well as some more stories about his day-to-day activities, be sure to check out his blog or watch the video below:
As an avid sports fan, Cary M. Silverman, Medical Director of OCLI, began LASIK For The Gold as a means of helping to support some of America's top athletes who participate in sports outside of those typically associated with professional ranks.
However, not just professional athletes can benefit from LASIK eye surgery. If you are interested in finding out if you are a proper candidate for this popular procedure, be sure to fill out our free LASIK evaluation on Facebook, or contact OCLI today to schedule a consultation.