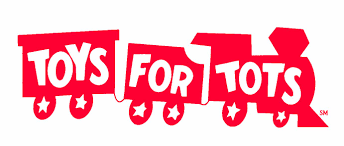 In keeping with our new tradition of giving back, this month we at OCLI, have decided to join forces with the Madison Police Department and the U.S. Marine Corps Reserve Toys For Tots, as well as Burlington Coat Factory and Good Morning America's Warm Coats, Warm Hearts Coat Drive. Bring in a new, unwrapped toy OR a new or gently used coat at the time of your initial LASIK consultation and receive a $500 gift certificate good towards a bi-lateral LASIK procedure*. As a special bonus, you'll also receive a second $500 gift certificate that you can use to give to that hard to buy for person on your list this year.
Don't need LASIK? Not to worry, Bring in a new, unwrapped toy OR a new or gently used coat and receive a $60 coupon good for any complete pair of prescription eyeglasses or $20 off any non-prescription sunglasses in our optical shop
Toy donations will be accepted until 12/20/10.
Coat and outerwear donations will be accepted until 1/10/11.
Have a happy and healthy holiday season!! 
ABOUT THE CHARITIES:
For over the 58 years of the U.S. Marine Corps Reserve Toys for Tots Program, Marines have distributed more than 351 million toys for 166 million needy children. This charitable endeavor has made the U.S. Marines the unchallenged leaders in looking after needy children at Christmas. In its second year of participation, the Madison Police Department is looking to beat last year's record of collecting 500 toys for needy children. Let's help them reach that goal. Even the smallest toy can help make a difference.
All coats and outerwear collected will be dropped off at the Burlington Coat Factory in Montville and then distributed to people in need. Other types of outwear are also being accepted, such as sweaters, jackets, sweatshirts and even hats and gloves.