Does your pupil size make a difference when it comes to LASIK surgery?
When it comes to vision, every person has different qualities and factors that makes their eyes different and unique from those around them. For some, it could be the strength of their vision or the color of their eyes, or for other people, it may be distinctive vision conditions such as nearsightedness or astigmatism that uniquely impact both the health of their eyes and the way that they see.
Because there are so many intricate aspects and qualities to each and every persons eyesight, all of these different features must be taken in to account when it comes to correcting or altering a person's vision through the use of LASIK eye surgery. Luckily, with the many advances that have been made in vision technology, physicians are now able to analyze all of the components of the optics of our eyes that can impact our post-LASIK vision, such as our pupil size.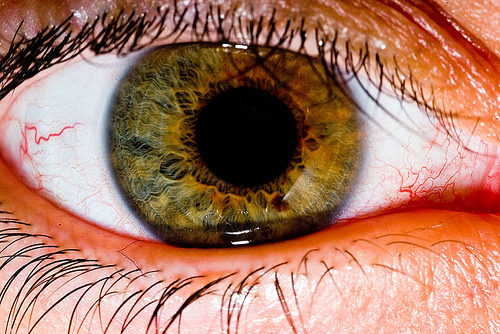 The size of a person's pupil in dim light has been a much-discussed factor in the outcome of LASIK surgery among eye doctors. Many doctors believe that the size of a patient's naturally dilated  pupils can be very important in the long run, because it may lead to the possibility of LASIK night vision problems, such as halos, starbursts and other undesirable effects. However, other laser eye surgeons put far less emphasis on pupil size.
In order to help you understand a little bit more about the relationship between pupil size and LASIK eye surgery, we have put together some basic information about why pupil size could be so important in vision correction procedures and how it could affect the results of your LASIK:
Why Is Pupil Size Important?
Our eye's pupil controls the amount of light that enters our eye, similar to the aperture of a camera. The diameter of the cornea that receives the full intended  correction by the laser should be at least as large as the patient's pupils in dim light. However, some studies have suggested that people who have a large pupil in reduced light are more at risk for under or over correction by the laser, resulting in blurry vision, poor vision and other problems.
How Will Your Pupil Size Effect Your LASIK Procedure?
In the last few years, there have been a significant amount of advances in LASIK eye surgery technology, including the use of revolutionary lasers that allow surgeons to treat larger zones within the cornea when correction vision problems. These newer lasers often help patients that have larger than average pupil sizes achieve excellent results following their LASIK surgery. Therefore, do not think that big pupils automatically means night vision problems, or that small pupils automatically mean no vision problems.
The only way to determine what kind of results you can expect following your LASIK eye surgery is to schedule a LASIK consultation with your eye doctor and discuss any questions or concerns that you may have. This will allow you to learn more about what you specifically can expect following your procedure, as well as other vision correction procedures that may work better for you.
To learn more about LASIK eye surgery and whether or not you would make a good candidate, contact OCLI today to schedule your free vision consultation.
Image: Source