ReSure Sealant helps protect corneal incisions following cataract IOL placement.
Within the last decade, cataract surgery has become one of the most, if not the single most, commonly performed surgeries in the United States. In fact, according to a 2013 Market Scope study, 3.5 million cataract procedures are currently conducted annually throughout the United States. Because this procedure is so common and so often-performed throughout the country, it is also a procedure that rarely results in complications or errors.
However, even for a procedure that is so well-practiced, in 3.5 million annual procedures, there will always be some complications that arise in uncommon cases, and eye doctors need to be prepared to face these complications with the best tools and resources possible.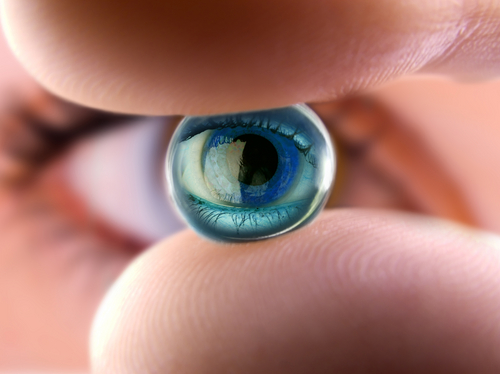 One common contributing factor to some post-surgical complications is clear corneal cataract wound leaks. This leakage can occur on some occasions when your surgeon is making their corneal incision in order to deliver the intraocular lens. Typically your surgeon can spot this leak right away through a number of key clinical signs―poor vision, low eye pressure, shallow anterior chamber, etc.―and they will take immediate steps to manage the leakage.
Typically, most cataract surgeons that uncover corneal cataract wound leaks would have to use stitches to close the leak. However, a new sealant gel has just been approved by the U.S. Food and Drug Administration (FDA) which will help to prevent fluid leakage after cataract surgery in a much less invasive way.
The gel, named ReSure Sealant, is a synthetic polyethylene glycol hydrogel that is used for prevention of postoperative fluid egress from incisions with a demonstrated would leak following cataract surgery, according to a posted statement by the company.
"The FDA has approved gels like ReSure for sealing small incisions in other parts of the body, such as the lungs, but this is a first-of-its-kind for the eye," Christy Foreman, director of the Office of Device Evaluation in the FDA's Center for Devices and Radiological Health, said in the statement.
The ReSure Sealant kit comes with two different liquid solutions that the cataract surgeron then mixed together and applies to the incision. The material gels up quickly (within 20 seconds) and remains localized over the incision in order to seal the wound and form a lubricious surgace barrier. Over the course of one week, the gel will gradually begin to break down and clear from the body through help from the eye's natural tears.
Bottom line―this will greatly improve the way that cataract surgeons currently mend  corneal cataract would leaks.
"Eye surgeons have been waiting for an alternative to suture that is easy to apply, comfortable for the patient, and doesn't require removal following surgery. Beyond those advantages, the ReSure Sealant has shown itself to be even more effective than suture in sealing corneal incisions against the real-world forces that can cause wound leaks after cataract surgery," said John Hovanesian, MD, of Harvard Eye Associates, and a principal investigator in the pivotal clinical trial, said in the company statement.
"I foresee this device becoming a staple in ophthalmic practices nationwide," he said.
What do you think about this new cataract-focused innovation? Be sure to let us know in the comments below! Also be sure to contact OCLI today if you are interested in learning more about whether or not cataract surgery would be a good procedure for you.
Sources:
1. "FDA OKs First Gel Sealant for Use in Cataract Surgery" – https://www.medscape.com/viewarticle/818977
2.  "Ocular Therapeutix receives FDA approval for the ReSure®Sealant" –  https://www.ocutx.com/press-releases/ocular-therapeutix-receives-fda-approval-for-the-resure-sealant