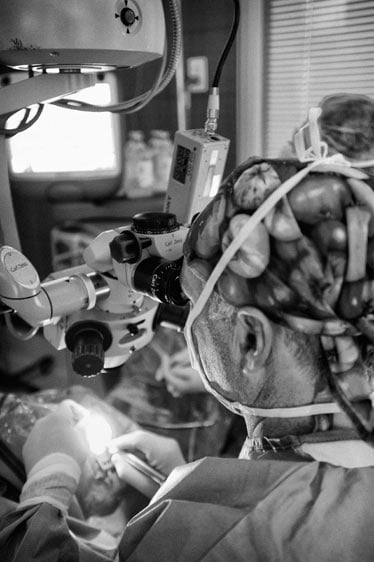 I could never understand why so many patients flock to Manhattan, to a "Park Avenue" doctor for their cataract surgery..  In my mind, we provide the latest, and best surgery right here at OCLI.  We do more, have better results, and do it in an environment which is much more pleasant for our patients!  It is also done in a fraction of the time.. Our Surgery Center, River Drive Surgery Center performs more cataract surgeries per year then both of New York's major eye hospitals, and without the "help" of residents!  We also offer all the latest in refractive cataract surgery:  toric lenses, bifocal lenses, and accomadating lenses.  We even combine our cataract surgery with LASIK to help reduce one's dependence on glasses after the surgery.  Wear bifocals and don't have cataracts?  We can take care of that too, with Refractive lens exchange (RLE)
I'd like to introduce you to Gary.  Gary felt the need to have his left eye done at one of the "big" eye hospitals in NYC.  He came to me for his second eye.  Yesterday I Performed cataract surgery on Gary's right eye and implanted a Toric IOL.  He couldn't believe the difference!  Here is his story:
Now that I think of it, what I really don't understand is why MORE people from Manhattan don't make the trip out to OCLI in NJ, we are only 40 minutes away..  It's well worth the trip!!