A new study shows that a longer life many be one benefit of undergoing cataract surgery.
For people who have vision loss or significantly poor eyesight due to cataracts, it is no secret how beneficial cataract surgery can be towards improving your overall quality of life. Through this state-of-the-art procedure, patients are not only able to retain their eyesight due to the removal of the cataracts, but they are also able to improve their vision significantly by replacing the damaged lenses with revolutionary new lens implants.
However, new studies are showing that improved vision and quality of life may not be the only benefit that comes with laser cataract surgery. It may actually help you to live longer as well!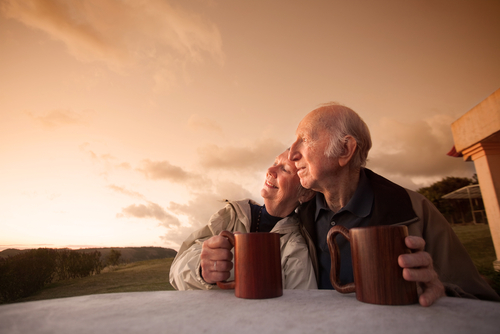 According to a recent Australian cohort study published in the journal of the American Academy of Ophthalmology, patients who suffer from cataract-related vision loss may actually live longer after cataract surgery compared to patients with visual impairment who choose not to have the procedure. In the study, researched found that there was a 40% lower long-term mortality risk in those who had the surgery after comparing the two.
"The research is drawn from data gathered in the Blue Mountains Eye Study, a population-based cohort study of vision and common eye diseases in an older Australian population. A total of 354 persons aged 49 years and older and diagnosed with cataract-related vision impairment — some of whom had undergone surgery and others who had not — were assessed between 1992 and 2007. Adjustments were made for age and gender as well as a number of mortality risk factors, including hypertension, diabetes, smoking, cardiovascular disease, body mass index and measures of frailty and comorbid disease. Follow-up visits took place after five and ten years since the baseline exam."
According to Jie Jin Wang, Ph.D., of the Westmead Millennium Institute and one of lead researchers of the study, "Our finding complements the previously documented associations between visual impairment and increased mortality among older persons. It suggests to ophthalmologists that correcting cataract patients' visual impairment in their daily practice results in improved outcomes beyond that of the eye and vision, and has important impacts on general health."
While the reasons for this correlation between visual impairment and increased mortality are not totally known, the scientists behind the study believe it could be due to a number of plausible life and health factors. For instance, improvements in physical and emotional well-being, greater confidence in their independent living, optimism towards future health and ability, and a greater ability to comply with prescription medications.
To find out more information about the many  benefits that cataract surgery can have on your vision, your health and your future, be sure to contact OCLI today and sign up for an appointment. We can walk you through the simple steps of this procedure and provide you with a personalized cataract consultation that will determine if you are eligible for this life changing surgery.