Cataracts Awareness Month
Read about these basic cataract facts during Awareness Month this June.
In this day and age, more than 22 million Americans aged 40 and older have cataracts, and according to the National Eye Institute, by age 80, more than half of all Americans will either have a cataract or have had cataract surgery. However, perhaps one of the most concerning aspects of these impactful statistics is the fact that there are currently no medications or treatment options besides surgery to correct cataracts making it the most frequently performed surgery, according to PBA.
In order to help spread awareness of this dangerous optical problem and encourage seniors and adults alike to schedule regular comprehensive eye examinations to prevent vision problems such as cataracts, Prevent Blindness America (PBA) has declared June as Cataract Awareness Month.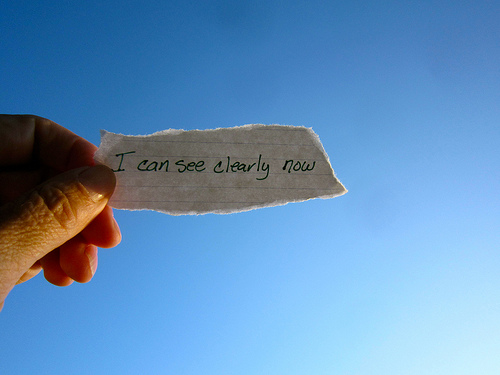 We here at OCLI are also dedicated to sharing information about this common disease and dispelling the myths surrounding it during National Cataract Awareness Month (and all year long) and the importance of early cataract treatment. To help you understand a little bit more, we have compiled some basic facts about cataracts and how they impact your vision.
FACT: Cataracts do not only affect seniors.
While most people who are affected by cataracts will not usually begin showing symptoms until at least age 40, cataracts can also occur among young adults or children. Risk factors that can lead to developing cataracts at a younger age include but are not limited to certain diseases, hereditary traits, eye injuries, eye disease, and smoking.
FACT: Cataract surgery is very safe with a quick recovery time.
While cataract surgery is a very delicate, detailed operation, it is also one of the safest operations done today. The procedure is extremely quick and non-invasive, and more than 95% of surgeries are successful. Plus, because cataracts are now removed under a local anesthetic, patients are able to go home the same day and most people only experience a minor discomfort following surgery. In many cases, patients can see well enough to resume their normal activities a few days after having cataract surgery as their vision continues to improve over the following weeks.
FACT: There is no sure-fire way to prevent age-related cataracts.
Because there is no definite cause of this disease, there is currently no way to prevent age-related cataracts. The best chance a person has for preventing cataracts is to avoid certain risk factors that have been proven to increase the risk of developing this vision problem. These risk factors include a family history of cataracts, certain diseases, such as diabetes, long-term steroid use, long-term exposure to UV rays and excessive sunlight, smoking, unhealthy eating habits, and certain eye injuries or diseases.
FACT: Cataract surgery is one of the most advanced optical procedures today.
Cataracts are easily treatable with today's advanced technology. During a cataract surgery procedure, a surgeon will remove the clouded lens of the affect eye, then replace it with a new intraocular lens (IOL).  Doing this requires a small incision at the edge of the cornea. The surgeon inserts a small ultrasonic probe that breaks up the clouded lens into a bunch of tiny parts, which are then suctioned out of the eye. From there, an intraocular lens is inserted to replace the cataract. This is then perfectly aligned by the surgeon resulting in the return of vision. Stitches are usually not needed for this surgery.
For more information about the onset of cataracts, or to learn more about the many benefits that cataract surgery can have for seniors with this vision problem, be sure to contact OCLI during June's National Cataract Awareness Month to see how we can help improve your senior years.
Image: Source