I often see patients in my office who come in for a LASIK screening, but are in need of another refractive surgery procedure.  Here is the perfect example: Rich Loboda is  a  61 year old farsighted patient looking to rid himself of his bifocals.  I explained to Rich that LASIK has the ability to improve his uncorrected distance vision, but would not correct his reading problem.  He would will still need reading glasses, and eventually would need distance glasses again.  Why?  As a person ages, they lose their ability to focus their natural lens. The natural history of farsightedness is a progression.  In 5 years, Rich would be back in bifocals.
If LASIK is a temporary fix for Rich, what would be a more permanent solution?  
Refractive Lens Exchange
(RLE) was the answer.  This procedure involves removing the natural lens  and replacing it with an artificial Multifocal Lens. Rich opted for this surgery.   He is now able to see both distance and near without glasses, and it is a permanent correction!
I received an incredible letter from Rich today and have decided to share it.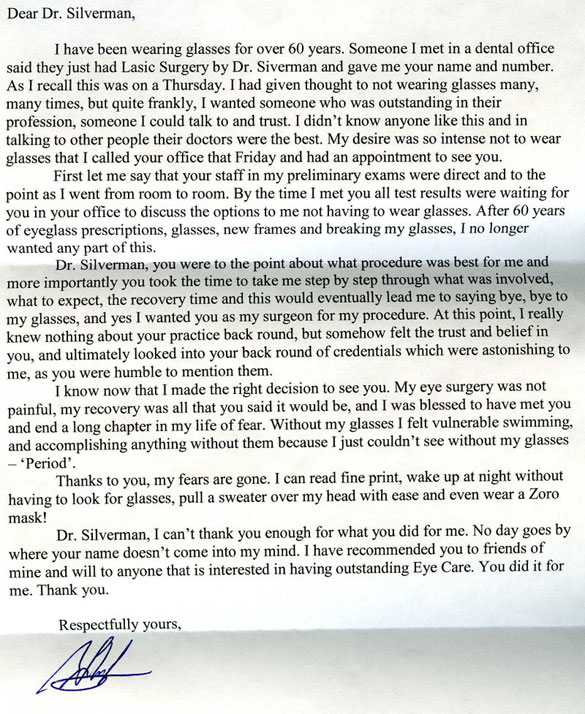 BOTTOM LINE:
 Not everyone is  an excellent LASIK candidate.  It is important to seek the opinion of a refractive surgeon who offers many surgical options, not just LASIK.  This way the bet refractive surgery can be tailored to your individual needs.