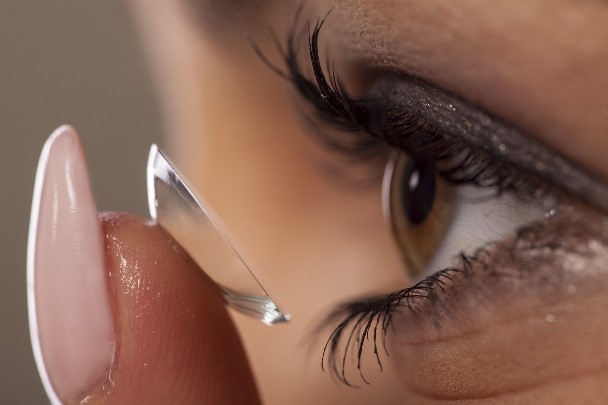 On January 16, 2014, Google announced that it was partnering with the Swiss pharmaceutical company Novartis to produce the world's first smart contact lenses.
With this new venture into the growing field of wearable medical technology, Google appears to be broadening its horizons. Although smart contacts will be able to improve overall vision by restoring the eye's ability to focus, the lens' primary function is to measure the wearer's blood glucose level, bringing hope to the millions of Americans who live with diabetes.
According to a recent report published by the American Diabetes Association, more than 29.1 million Americans – nearly ten percent of the total U.S. population – have diabetes. It was the seventh leading cause of death in the U.S. in 2010 and is listed as a contributing or underlying cause of death on more than 200,000 death certificates every year. Unchecked, diabetes can contribute to a host of short-term and long-term complications, including hypoglycemia, hypertension, fainting, seizures, strokes, blindness, and nerve damage.
Because even simple activities like eating or sweating can cause changes in blood sugar, diabetics have to check their insulin levels many times throughout the day. The standard procedure involves pricking the end of a finger, collecting a drop of blood with a test strip, and then using an electronic device to test the strip. However, this process can be a painful inconvenience and consequently, many diabetics do not monitor their glucose levels as closely as they should, putting themselves at an unnecessary risk of complications.
For many years, scientists have researched ways to improve blood glucose monitoring systems but have made little progress. One method involved collecting tears to test blood glucose levels, but tears are perhaps even more difficult to collect than blood. Google's revolutionary smart contacts address this issue by using micro technology to test blood glucose levels inside the body rather than extracting bodily fluids and testing them externally.
Ingeniously designed, smart contacts are comprised of micro sensors inserted between two soft contact layers. On the inner layer, a microscopic hole allows a small amount of the fluid in the wearer's eye to flow over the sensors in the middle. Micro technology in the smart contacts then tests the wearer's blood sugar level, stores the information, and sends it to an app on his or her smartphone. Because smart contacts are computer-controlled, wearers will not have to stop and test their blood sugar levels at regular intervals throughout the day. Smart contacts do it all, painlessly and imperceptibly.
The idea was first conceived at Google[x], the company's enigmatic and ambitious research and development lab. In addition to smart contacts, Google[x]'s other projects include self-driving cars, Google Glass, neural networks for face and speech recognition, weather balloons that transmit Wi-Fi, and the Web of Things. Earlier this year, Google also unveiled Google Fit, a watch-like device that records everythingabout the wearer's health – how much he or she sleeps, eats, exercises, etc. As with smart contacts, the information is then transmitted via Wi-Fi to an app on the wearer's Android smartphone. Apple and Nike have joined forces to work on their own version of this software known as HealthKit.
The common denominator in Google[x]'s varied projects is the incorporation of technology into every facet of our daily lives – including (but certainly not limited to) transportation, communication, and personal health, etc. It sounds like science fiction, but one day all of the different aspects of a person's day-to-day existence will be connected and accessible through the same wireless interface. No matter where you are, as long as you have your phone or computer and access to the Internet, you'll be able to start your car, program your TiVo, preheat your oven, and check your vital signs almost instantaneously.
Of course, the Orwellian downside to this that everyone's personal information will be conveniently stored on Google's servers. Google would know everything about everyone. Should a hacker manage to break through Google's numerous firewalls and safeguards, he or she would be able to steal billions of identities in just a few seconds. However, amid the obvious privacy concerns, this kind of personalized technology has the potential to save and improve many lives.
Though not a new industry, wearable medical technology has a very promising future. Devices such as smart contacts, Google Fit, and HealthKit will provide doctors with more accurate and detailed information about their patients' daily health. Microchips inserted under the skin will have the ability monitor vital signs continuously and send the information to a patient's doctor on a regular basis. Programs designed to pick up on specific irregularities – high blood pressure, low blood sugar, too few white blood cells, vitamin deficiencies, etc. – could alert doctors at their first sign, increasing the likelihood that potentially fatal conditions will be discovered early enough to be treated effectively or prevented entirely.
Although the medical field is many years away from embracing wearable medical technology to such an extent, the seeds have been planted and insurance companies are already adapting to the change on the horizon. Google Fit and HealthKit are expected to be released alongside the new versions of Android and iOS this fall, and Google hopes to have proto-types of its smart contacts available for product testing by 2015. In the advancing field of medical technology, smart contacts are yet another step to creating truly personalized health care.