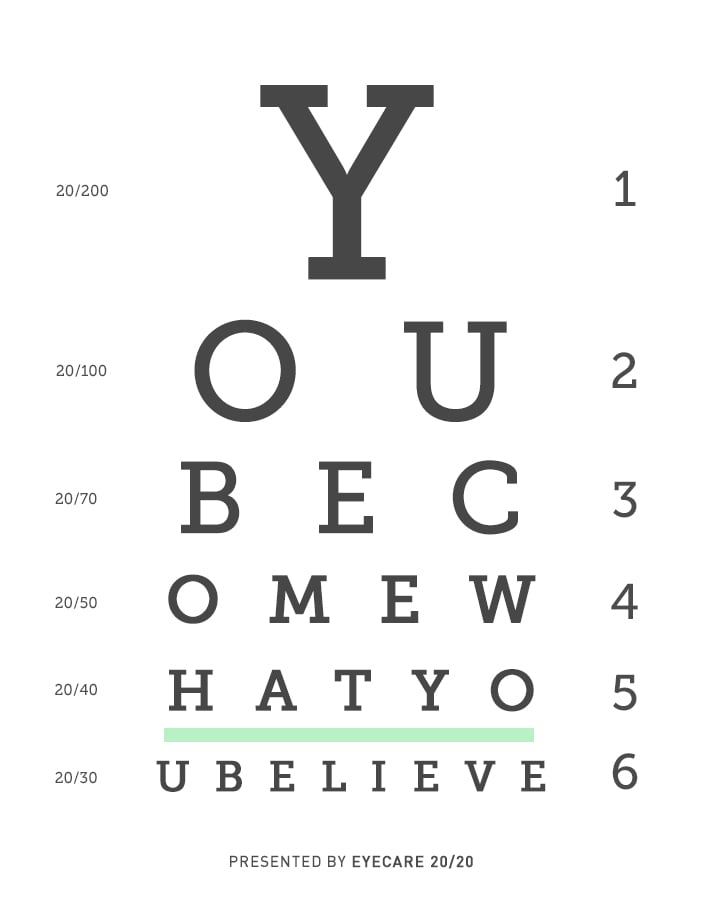 Everyone needs a little inspiration once in a while, whether it's to get them through a difficult situation, help get their day off on the right track, or even just to put a reassuring smile on their face! One of our favorite sources of inspiration is encouraging and stimulating quotes that remind us to keep on keeping on and begin each day feeling motivated and energized.
To help ensure that you are getting your daily dose of inspiration, we have paired one of our favorite encouraging quotes with the classic vision examination design. Hang this up in your office cubical, at your desk at home, or anywhere else you may need a little encouragement, and you can test your vision and energize your mood all at the same time! You can even quiz your friends by testing whether or not they can read the letters on the image from near and far away — they will be delighted to find a nice message inside the image, rather than the basic eye exam letters!
If you hang up this inspiring eye care design in your own home, be sure to send us a photo on our Facebook or Twitter page! We would love to see them!
Please feel free to post this infographic on your site. Click on the code below to copy and paste it to your site.