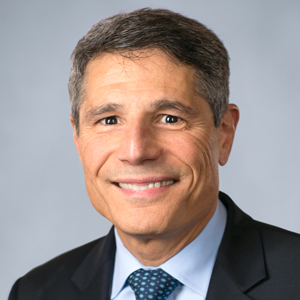 OCLI is proud to announce that well respected glaucoma and laser cataract surgeon Ronald Caronia, MD, has performed the first XEN® Gel Stent procedure on Long Island. This minimally invasive glaucoma surgery (MIGS) was performed at Island Eye SurgiCenter.
The XEN® Gel Stent is a FDA-approved treatment for mild to moderate glaucoma. The XEN® Gel Stent uses a tiny tube to reduce the intraocular pressure to a normal level by creating an opening between the inside of the anterior chamber of the eye and the eye's outer layer. The opening allows the fluid in the eye to drain, helping to restore the intraocular pressure to a normal level.
The XEN® Gel Stent is made of permanent, soft, collagen-derived, gelatin. The stent measures 6mm long and is about the width of a human hair. Surgeons inject the stent through a small self-sealing corneal incision using a simple, preloaded injector.
"For patients with primary open-angle glaucoma, the XEN® Gel Stent is a new surgical option for patients whose previous treatment options have failed. OCLI strives to be the leader in eye care in Long Island, and by offering patients this revolutionary procedure to help treat glaucoma, we are enabling our patients to enjoy life more fully," stated Dr. Caronia.
Glaucoma, known as the "sneak thief of sight", affects one out of 50 adults and is the second leading cause of blindness in the world. The eye disease develops slowly with no vision loss or noticeable symptoms. Open-angle glaucoma is the most common form of glaucoma.
For patients diagnosed with glaucoma, treatment begins with medical therapy such as eye drops followed by treatments including laser trabeculoplasty, tube shunt surgery, or Endoscopic CycloPhotocoagulation (ECP). These treatments are effective; however, are invasive and are prone to complications.
To schedule an appointment with Dr. Caronia, or any of the eye professionals at OCLI, please visit OCLI.net or call 1.866.SEE.OCLI (1.866.733.6254).