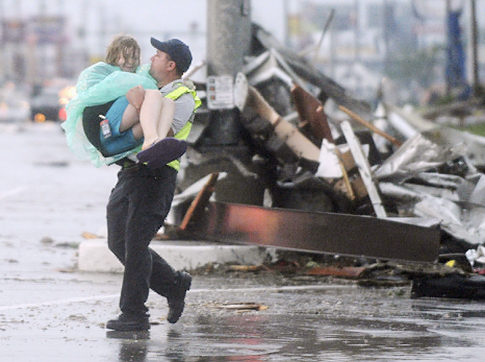 As we have previously blogged, AmeriCares is our current charity that we are sponsoring. A $50 donation by you will get you $500 off a bilateral LASIK procedure, and be matched by OCLI. AmeriCares just announced that:
A group of very generous friends of AmeriCares has offered to match dollar-for-dollar contributions up to $100,000 to help families here in America and around the world who are in desperate need.
When you make a donation by May 31, the value of your gift will be doubled. That means your gift can go twice as far in providing lifesaving medical and humanitarian aid to people suffering from natural disasters, man-made crises, chronic poverty and disease.
But don't delay. Please, make your tax-deductible gift today.
What that means is if you make the $50 donation before May 31, and let us know, we will also match that donation before May 31.  $50 + $50 = $100 * 2 = $200.  So where does this money go?  Initially when we decided to sponsor AmiriCare, they were doing wonderful relief efforts in Japan to help victims of the Tsunami.  AmiCares is also responding to the victims of this weeks tornado disaster in Joplin, MO, and the victims of the tornadoes that ravaged the south earlier this month.
So, if you are planning on getting LASIK, make that donation now, so that your dollars can be more effective.  There is no need to have the LASIK before May 31, but getting the donations in will go a long way to help those in need!