Doctors all across the country are teaming up to uncover the reasoning behind huge rises in prescription drug prices.
For several years now, we here at OCLI have written extensively about the unequal prices in similar vision care medications—namely Avastin and Lucentis, prescription medications that help to treat age-related macular degeneration (AMD).  While these drugs have always done practically the same thing (and have produced similar results in patients with AMD), the price difference between the two similar prescriptions is staggering. For instance, Avastin costs around $50 for a dose of medication, while Lucentis is often closer to $2,000 per dose.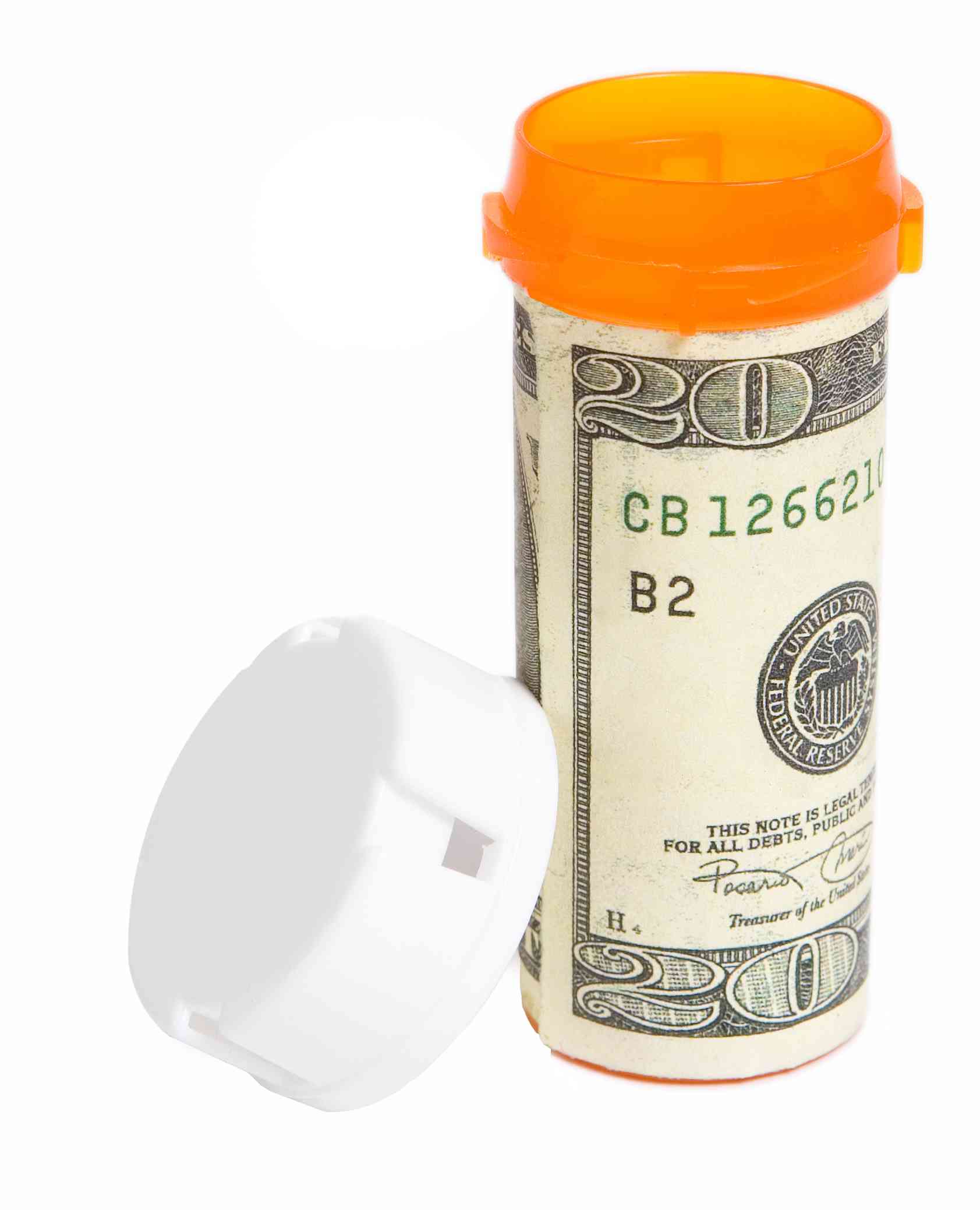 Dr. Cary M. Silverman, MD. has made his feelings about these price differences very evident, and we here at OCLI have even gone as far as to stop recommending our patients to retinal specialists who only use Lucentis as their initial treatment of macular degeneration instead of first trying Avastin.
The Nationwide Rise In Prescription Drug Costs
Unfortunately, Lucentis is no longer the only prescription drug for vision health whose price continues to rise and confound our patients and doctors. Just in the last year, our office stock of prescription Diamox tablets (medication that helps to control high eye pressure in post-op cataract patients) has risen dramatically without any explanation. While the 100 tablet bottle of generic Diamox used to be under $100 per bottle,  our most recent 100 tablet bottle cost roughly $350! Even bottles of generic steroid drops that we typically give post-op LASIK patients and which used to be around $10/bottle are now costing as much as $90.
However, the eye care industry is not the only ones who are feeling the stresses of rising prescriptions. According to a survey by the National Community Pharmacists Association, 77% of pharmacists said that they have experienced 26 or more instances of a large increase in the acquisition price of a generic drug within the last six months of 2013. What's even more alarming is that an additional 84% of pharmacists said that these dramatic price fluctuations were actually preventing them from providing care to patients and remaining in business, due to the fact that many patients reduced their prescriptions once they learned of the spike in costs.
So why exactly are these price increases occurring? Many prescription providers claim it is simply due to an increased demand for the drugs. And with new ObamaCare regulations that require all health insurance plans to cover prescription drugs, this increased demand for drugs will only increase, causing prices for generic medications to potentially rise even higher in the future.
Rising Prescription Costs Put Doctors In An Unfair Position
Not a day goes by here at OCLI where we don't have patients inquiring about the dramatic rise in their generic and name-brand prescription costs.   It's frustrating for our doctors as well to try and explain this change without a good reason behind it. It's evident that many other doctors across the country feel the same. In fact, it forces many doctors to now have the difficult debate between whether or not they should provide expensive, recommended prescriptions to their patients, or should provide cheaper alternatives even if they may not provide equal results.
"Protecting patients from financial ruin is fundamental to the precept of 'do no harm,'" The Cardiology Societies wrote in their paper outlining their new prescription policy that would require procedures, tests or products to be question if they were considered wasteful.
However, other doctors do not feel that they should be put in this difficult situation at all. "There should be forces in society who should be concerned about the budget, about how many M.R.I.s we do, but they shouldn't be functioning simultaneously as doctors," said Dr. Martin A. Samuels, said the chairman of the neurology department at Brigham and Women's Hospital in Boston, in a recent New York Times article on the subject. He said doctors risked losing the trust of patients if they told patients, "I'm not going to do what I think is best for you because I think it's bad for the health care budget in Massachusetts."
As you can see, the topic of rising prescription costs in the US is a complex and complicated one, and it is something that needs to be addressed by both prescription manufacturers, pharmacists and doctors in order to determine a solution that will not only work best for a patient's health, but also their wallet. Therefore, it is a topic that is important to keep in discussion amongst everyone involved.
With that being said, we would really like to hear what you, our eye care patients, think about this topic of rising health care and the choice that it forces on doctors. Would you rather have an inexpensive medical prescription or an expensive medical prescription that came recommended by insurers? What would you think if your doctor did not put you on a non-essential medication that could be helpful to you, simply because the cost was too high? We want to know your thoughts, so be sure to sound off in the comments below.
Information: Source 1, Source 2