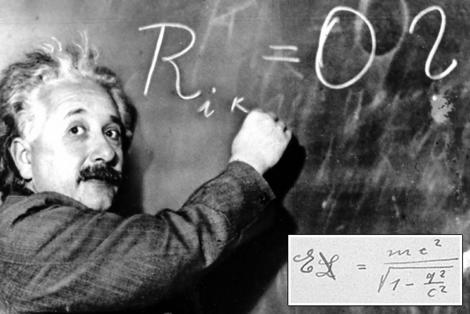 Photo courtesy of https://www.theage.com.au/news/technology/quarks-gluons-and-corroborating-emc2/2008/11/21/1226770694126.html
There is an interesting article in this month's Ophthalmology titled Hormone Replacement Therapy in Relation to Risk of Cataract Extraction: A Prospective Study of Women.
This study included 30,861 women aged 49 to 83
years who completed a questionnaire about hormone status, use of
hormone replacement therapy (HRT) and lifestyle. Of these, 4,324
women underwent cataract surgery during the 98-month follow-up interval.
Results showed:
Women who had ever used HRT had a 14% higher risk of cataract than women who had never used
therapy.
Current HRT users had an 18% higher risk of cataract than women
who never used HRT.
In women who consumed alcohol, current HRT users had a 29% higher risk of cataract
extraction than those who did not use therapy.
Current HRT users who
consumed more than one alcoholic beverage daily had a 42% higher risk
of cataract.
The study concluded that postmenopausal women using HRT for a long period of time may be at an
increased risk for cataract extraction, especially those drinking >1
alcoholic drink daily.
It certainly makes sense for women who are or have beenon HRT to limit their alcohol intake if they wish to reduce their risk of cataract development.