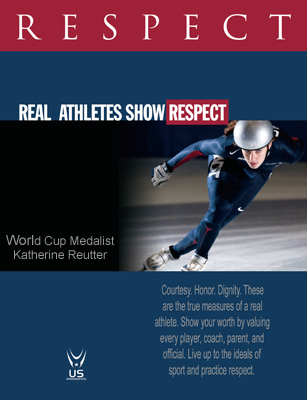 Katherine Reutter, the number 1 ranked American Short Track Speedskater, made the trip from Utah to New Jersey last week for her LASIK surgery at OCLI.  Katherine is a 5-time World Cup Medalist, 4-time American record holder, and ranked 7th in the overall World Championships.
With a breakout season in 2007-2008, Reutter's performance has publicly fueled these comparisons with speedskating statistic lovers noting that at 19, Blair finished 8
th
 against the world's best at the '84 Olympics. At 19, Reutter was a regular in the top 5 against the best in the world including two individual World Cup silver medals, one bronze, two relay bronze medals, multiple American records and the smashing, by nearly two full seconds, of a world record*!
"I'm absolutely humbled by any comparison to Bonnie.  She's one of the greatest Olympic Champions of all time and has been a huge inspiration to me.  I've got a long way to go simply to be worthy of carrying her skates!  If, someday, my mark on this sport can be a fraction of what she's accomplished I'll consider my career to have been a huge success."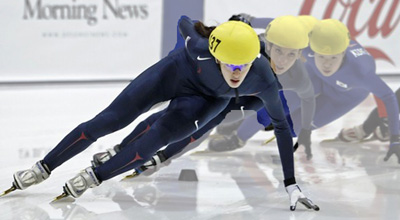 Hopefully the new visual freedom that LASIK has afforded Katherine will help her skate her way to a gold metal in the 
2010 Winter Olympics
in Vancouver!  We will certainly be rooting for her!