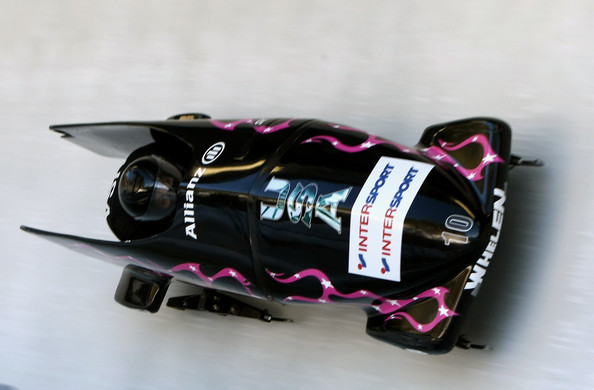 Olympic hopeful, Erin Pac, recently made the trip down to New Jersey to have LASIK at OCLI.  Erin began bobsled as a brakeman in 2002, joining the World Cup
team to push for drivers Bakken, Rohbock, and Sprung.  In January 2005,
Pac was recognized along with the U.S. Women's Bobsled Team as the USOC
Team of the Month. During the 2005-2006 season, she learned to drive
and made her World Cup driving debut just one year later during the
2006-2007 season.  Pac continues to climb in the international
rankings, recently claiming a bronze medal at the inaugural World Cup
race in Whistler, Canada.
Hopefully the visual freedom that LASIK has afforded Erin will help her win a gold metal in the 2010 Winter Olympics in Vancouver!  She will be racing on the same track where she won the Bronze this year…
Here is a note we just received from Erin:
Dear OCLI,
 
Thank you for this great opportunity to experience the world without glasses or contacts.  As a bobsled driver, my job is to see and guide my sled down the icy track.  On many occasions my contacts would bother me while competing.  With each run only taking a minute to cross the finish, I couldn't afford to wait for my contacts to readjust.  Since the LASIK, I am now able to see 20/20 without my glasses or contacts.  It's a great feeling to know that for the upcoming Olympic season I don't have to worry about blurry vision.
 
The staff at OCLI was outstanding and Dr. Silverman is one of the kindness surgeons I have ever met.  I would highly recommend OCLI to anyone looking for a warm, inviting, caring atmosphere to have LASIK.
 
Thanks again!
Erin Pac
USA women's bobsled