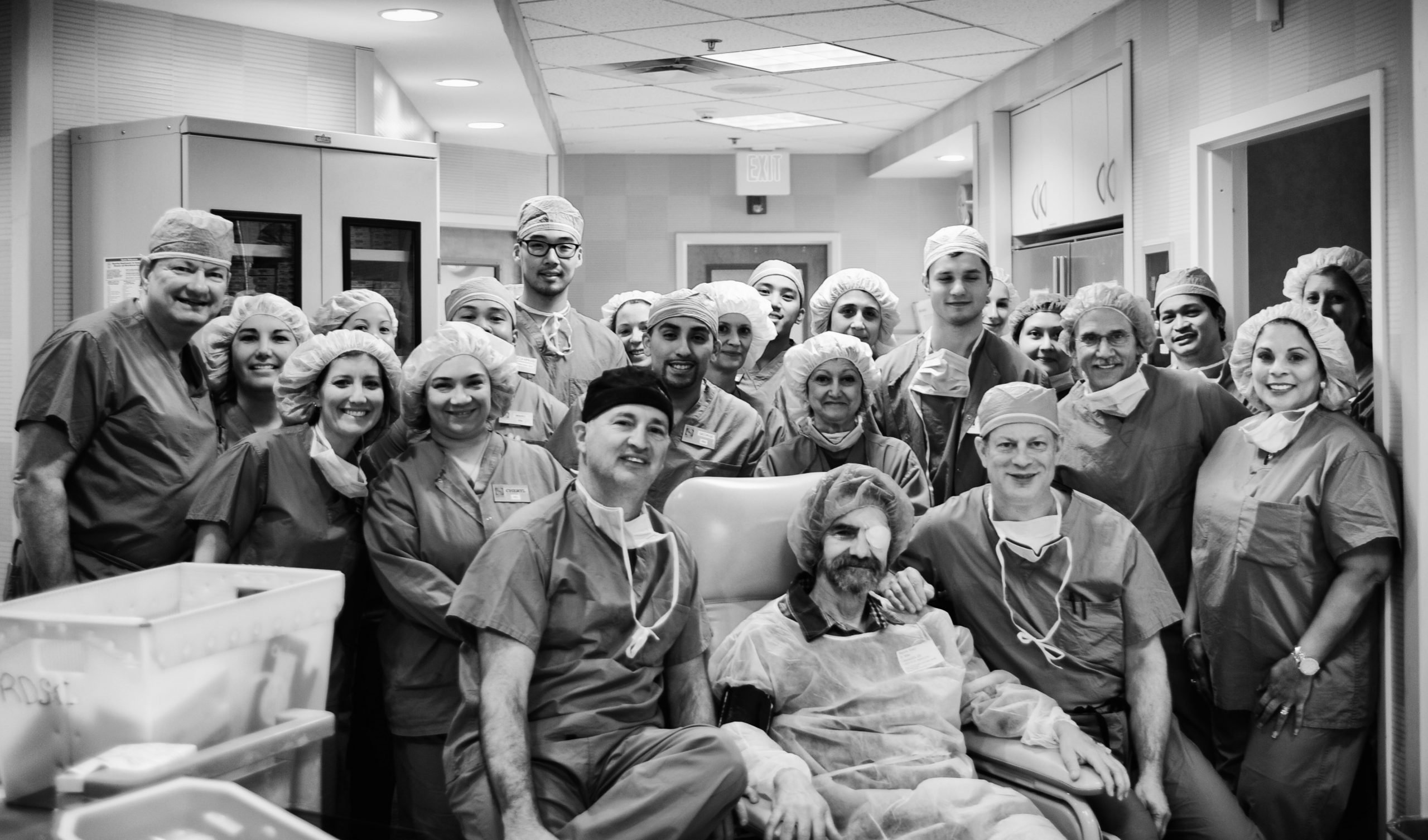 World Sight Day is a global event celebrated on the second Thursday of October each year (October 9th of 2014). It focuses on bringing attention to blindness and vision impairment still suffered all over the planet.
According to the World Health Organization (WHO), its sponsor, approximately 90% of visually impaired people live in developing countries where well established practices to cure them are non-existent, inaccessible, or unaffordable. Uncorrected refractive errors are the main cause of moderate and severe visual impairment, but the cause that remains the leading cause of blindness in middle to low-income countries is cataracts.
People aged 50 or over comprise almost 65 % of all people who are visually impaired in the world, and this group constitutes about 20 % of the population. Furthermore it is estimated that at least 19 million children are visually impaired, of which 12 million are due to refractive errors, an easily diagnosed and treatable condition. An additional 1.4 million are irreversibly blind but sorely need visual rehabilitation interventions for them to lead a productive live.
The Last Twenty Years Show Progress
Thankfully, visual impairment worldwide has decreased since the 1990's. Despite an aging population, the numbers have dropped, primarily due to the reduction of visual impairment from infectious diseases, because of:
Global socioeconomic development – governments have established national programs and regulations related to visual impairment.
Public health action incorporating visual treatment into the primary and secondary health care systems that are high quality, accessible and affordable.
Greater availability of eye care services.
Education of the general population about solutions to visual impairment (surgery, refraction devices, etc.).
Stronger government leadership in collaboration with international partnerships, encouraging the engagement of the private sector.
Data over the last 20 years shows significant progress in preventing and curing visual impairment across the globe. Moreover, the massive reduction in the diseases of onchocerciasis and trachoma contribute to a significant reduction in those affected by visual impairment and blindness. This success is due largely to a number of international public-private partnerships.
Some of the more notable achievements of this collaboration over the last decade:
Brazil began to provide eye care services through the national social security system.
Morocco launched a public effort to control glaucoma.
China invested over 100 million dollars in cataract surgeries since 2009.
Oman completely integrated eye care service provision into their primary health care framework.
Since 1995, India has funded eye care service for the poorest at the district level.
In 2013, the World Health Assembly (WHO) approved the '2014-19 Action Plan' for universal access to eye health, a roadmap for Member States. Their aim is to achieve a reduction of 25% of avoidable visual impairments by 2019.
WHO and the Lions Clubs International originally partnered to commemorate the first World Sight Day On October 8, 1998. It is now a global initiative under the auspices of the International Association for the Prevention of Blindness (IAPB). A joint operation between IAPB and WHO, known as VISION 2020, it coordinates non-governmental organizations, professional associations, as well as eye care research and corporations.
We here at OCLI are proud to be part of this solution and heartened by the progress we've made so far with international cooperation. One of the ways in which OCLI gives back is to donate used eyeglasses to the less fortunate, especially those living in developing countries. We are happy to have the opportunity to donate these glasses, which are then taken along on mission trips in order to bring better vision – and a better quality of life – to those who could otherwise never afford them.