Once we've finished cleaning up the wrapping paper and finished off the Christmas cookies for another year, we generally turn our thoughts to the next big day—New Year's. New Year's Eve always gets a lot of hype, but have you noticed that your plans don't always live up to it? It seems like the harder you try to have a good time, the less likely it is. With that in mind, we're bringing you some of the best NYE events around New Jersey that will actually be worth your while.
Fireworks Dinner Cruise Aboard The Spirit of New Jersey
Tired of doing the same old thing for NYE? Then why not hit the water for a night of dinner, dancing, and champagne, all while viewing some of the spectacular fireworks shows, including the fireworks at the Statue of Liberty. There's nothing like it, and you'll be glad you took a break from your usual NYE routine and got onboard the Spirit of New Jersey.
The Gatsby Ball
If you're around Edison, you might just want to snag tickets to this masquerade party that's sporting a Gatsby theme this year. You'll have everything you could ask for from a NYE celebration—music, a five-hour open bar, and a champagne toast at the midnight mask reveal. The Roaring Twenties/Gatsby theme adds a stylish edge to an old school masquerade party, and you'll have access to a shuttle that will bring you to and from the Crowne Plaza hotel.
New Year's Eve at Renault Winery
We can't think of many better places to ring in the New Year than at a winery. The ballroom opens at 8 pm, and the open bar will tide you over until the three-course dinner is served. There will be music, dancing, a champagne toast, and all the other amenities you'd expect at a NYE party. There's even a brunch the next day at Joseph's Restaurant that should help clear up any foggy heads.
Wicked Wolf Tavern New Year's Eve
The Wicked Wolf Tavern is hosting a NYE party on the Hudson River waterfront, and you're invited. Take in the NYC skyline as you ring in the New Year with friends and relatives. You'll have access to five hours of top shelf open bar, hors d'oeuvres, dinner, and of course, a champagne toast. And if you're really looking to end 2016 in style, there are table reservations and bottle service available.
First Night Haddonfield
If you're looking for a more family friendly way to ring in the New Year, then check out Haddonfield's First Night celebration. The celebration is family friendly and alcohol free, but still includes all the excitement of NYE. Music, games, and fireworks will keep the whole family entertained in a more relaxing environment around downtown Haddonfield.
Margate Polar Bear Plunge
And what to do the day after? How about attending Marate's annual Polar Bear Plunge? It's a great way to bring in the New Year. In fact, Dr Silverman has participated in this event two times!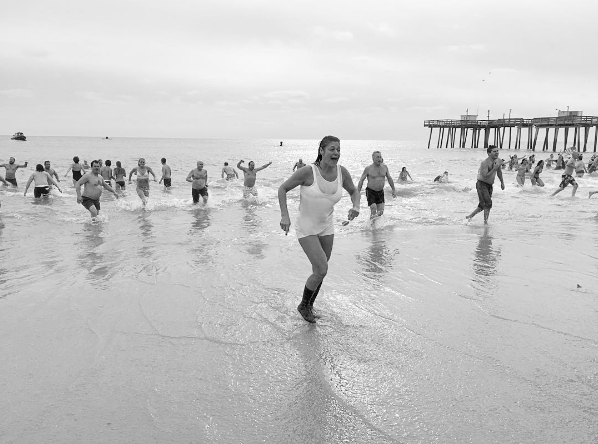 Whatever your NYE plans are, you'll want it to be a night to remember. And if your eyesight isn't what it could be, you're risking losing out on some fantastic sights this New Year's. So give us a call today and we can set up a consultation to look at your options for improving your vision.