My dad turned 80 yesterday!  My sister and I decided to buy him an iPad for his birthday because what's really a better gift?  He constantly travels back and forth to Florida, and is always watching movies on a mini DVD player, or listening to a book on tape.  I figured an iPad would allow him to do all it in one.  Only one problem, he is technologically challenged.
As is the case with many people in that generation.  They didn't grow up with the technology like we did, so why would they try to adapt to it?  It spelled a troublesome problem for me and once I noticed that I had my work cut out for me, I dived into the challenge.
So, yesterday, after giving him his present, I spent some time configuring the iPad.  He didn't even know if he had wireless in his house!  After finding the wireless router I had to figure out it's code and password.  Luckily they were printed on the router in the smallest letters possible.
Now, at 54 years old, I consider myself lucky.  I have perfect distance vision, and generally don't wear readers.  This is certainly the exception.  The print on the router is quite small, and every time I entered the information onto the iPad it did not configure!  Finally I handed the router to my dad and asked him to read it.  He got it right the first time and the router was configured!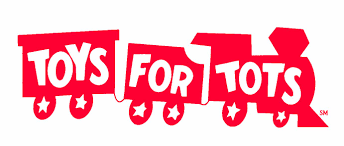 Now, he also has perfect distance vision and doesn't wear readers!  The difference?  I did cataract surgery on my dad 2 years ago – that's when I implanted the ReSTOR multifocal IOL.
The ReSTOR multifocal IOL is a lens that can be placed in the eye to replace the natural lens, especially when the natural lens has been attacked by cataracts.  We say "attacked" as a joke; the cataracts aren't violently taking aim at your eye, but they do prevent you from having great vision.  Instead, your vision reverts to a cloudy version of its former self, and its highly important to get those cataracts taken care of as soon as possible.  Nobody wants to deal with cloudy vision, and we don' want you to feel like there is nothing you can do.  That's why the ReSTOR multifocal IOL is so great, because it can revert you back to the glory of your former self, or even better! In fact, the new lens can enhance your vision quality to 20/20, and finally set you apart from your constant dependence on bifocals or reading glasses. Truly, the IOLs are as close to magic as you can get, but I was incredibly impressed with the effects of the ReSTORE multifocal IOL on my father.
This IOL in particular features a patented "apodized diffractive" design, which optimally distributes the light based on different focal points of distance.  From near, medium, and far distances, the IOL's design will determine how much light is necessary to see an object, and act accordingly.  For example, in a low light situation, the IOL will allow more light into the lens as the pupil dilates.  This can greatly increase a driver's performance during the night, however, adverse effects could affect its condition during bright conditions vice versa.
However, its important to know if you are even a good candidate for multifocal IOLs.  If you are fairly okay with using your reading glasses or bifocals, or you need perfect vision in all types of situations, multifocals IOLs may not be for you.  This is simply because the multifocals IOLs offer a compromise in vision standards for different situations, while getting rid of the dependency on reading glasses and bifocals.  Keep in mind that there are other options such as monofocal IOLs, or simply continuing to use your reading glasses and bifocals for the years to come.  Also, patients with pre existing eye conditions such as cataracts or macular degeneration are usually more happy with monofocal IOLs rather than multifocals IOLs, so keep that in mind as well.
I hate to admit it, but it appears that his 80 year old ReSTOR eyes work better than my 54 year old eyes!  Boy is that depressing…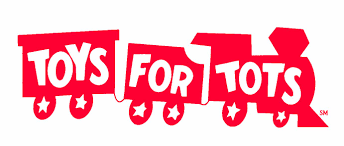 If you want more information on multifocal IOLs or monofocal IOLS, be sure to check out our blog for tips on all of them.  We have articles on the various types of eye problems that IOLs can fix, as well as testimonials on using these magical pieces of eye surgery to gain 20/20 vision once again!  Be sure to also schedule an appointment with us if you want to learn more about how we can help you!