Looking at the relationship between diabetes and vision during Diabetic Eye Disease Awareness Month.
The month of November is a busy one for everyone across the country. We prep our homes and our houses for the busy holiday season which is fast approaching, and we prepare out kitchens and stomachs for the delicious Thanksgiving holiday that leaves us too full to move until what seems like December. However, with all of the running around that we do preparing for a joyful holiday season, it's also important to step back and make sure we are doing what's best for our own health this month.
In addition to being the unofficial holiday kickoff month, November is also Diabetic Eye Disease Awareness Month. Each year, Prevent Blindness America uses this month to bring light to the dangers that diabetes can have on your vision and educate people about the importance of regular eye examinations for detecting these dangers early.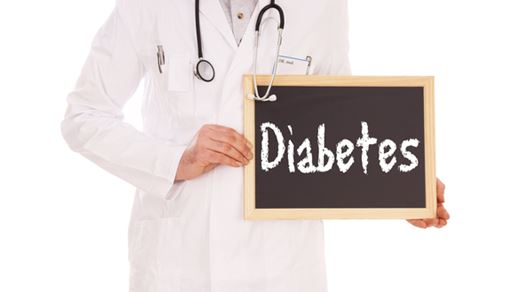 About Diabetic Eye Disease
Diabetic eye disease, which is caused by diabetes, is the single leading cause of blindness and vision loss. In fact, compared to the general population, people who have diabetes are 25-30 times more likely to lose their sight from common diabetic eye diseases.
While these diseases primarily targets people with type 2 diabetes, people with type 1 diabetes may also be susceptible if they have had the disease for several years, so both of these groups should receive dilated eye exams annually.
Diabetic eye disease itself may include several different vision problems, including:
Diabetic retinopathy – Damage to the blood vessels in the retina. This vision problem typically affects people with diabetes and is the leading cause of blindness in American adults.
Cataracts – Clouding of the eye's lens
Glaucoma – An increase in fluid pressure inside of the eye which can lead to optic never damage or loss of vision.
Checking For Diabetic Eye Disease
One of the reasons why diabetic eye diseases are so dangerous, especially diabetic retinopathy, is because there are often no symptoms in the early stages. In fact, your vision may seem completely unchanged until the disease have become severe. Eventually, the vision of a person with diabetic retinopathy may become blurred or blocked entirely, often times when it is too late to correct it. Therefore, it is more important than every that people with diabetes undergo regular eye exams with dilation frequently.
Once your doctor has identified any possible vision problems, there are a number of options that they can utilize to treat diabetic patients. This could include laser surgery, such as Photocoagulation, vitrectomy, or even treatment research. You can discuss which option would be best for you with your eye doctor.
To learn more about the dangers of diabetic eye disease, as well as what you can do early on to prevent these problems from occurring, stay tuned to our OCLI blog. We will be posting articles all month long related to November's Diabetic Eye Disease Awareness Month.
Information: Source