Get Your Eyes Examined before its late!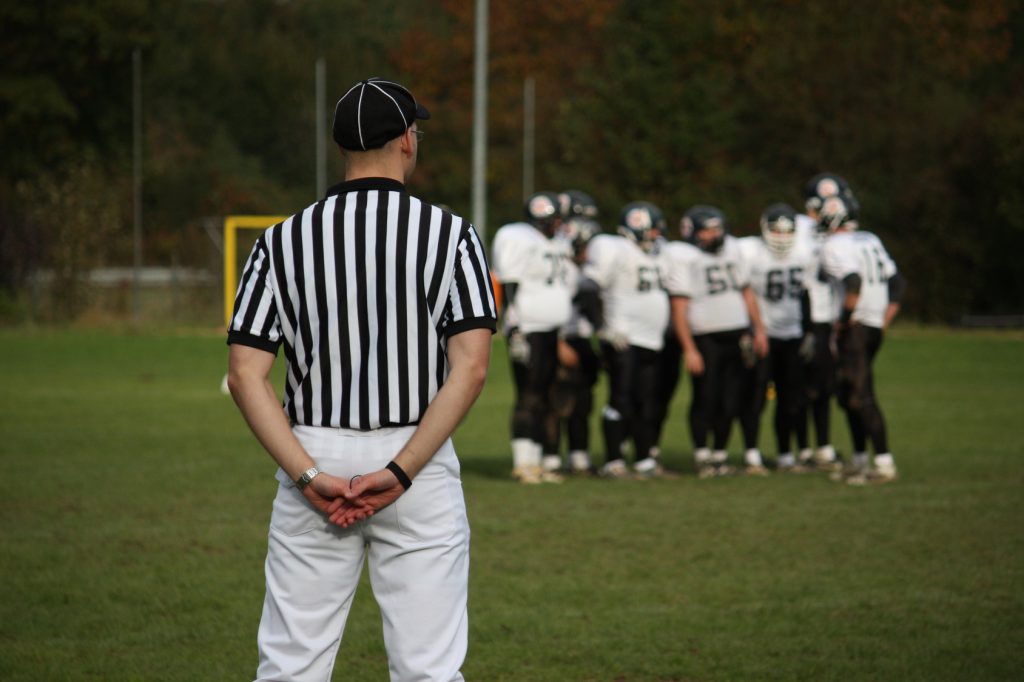 Did you see Monday night's game between the Pack and the Bears?  The game goes into overtime after Mason Crosby has his field goal blocked at the end of regulation.  Referee Ron Winter begins the coin toss. Ryan Grant of the Packers calls "tails".  Winter tosses the coin, it veers left, bounces off the helmet of the Bear's Brian Urlacher, hits the ground,everyone scrambles to find the coin, and… "heads!" The announcer yells, "What kind of terrible coin toss is that?  It hit Brian Urlacher in the head!… I have never seen people chase after the coin…"
Chicago receives the ball, marches down the field, and kicks the game winning field goal. UNBELIEVABLE! Who knows what happens if we get a normal coin toss, maybe the Pack wins it, marches down the field, and wins?!
I know Ron Winter was wearing his glasses during the toss.  Maybe the sub-zero temperature caused the glasses to fog leading to the errant toss!  I'll say it again:  "Winter, get your eyes examined, if you are a good candidate for LASIK, come to me and I'll do it for free!!"
But if that isn't enough to convince you to consider LASIK, here are some testimonies from patients of mine about how getting LASIK done has affected them: