Impact of LASIK Eye Surgery on your Vision
Why LASIK Eye Surgery could change your life for the better.
The new year is notorious for being the start of many different life changing activities and resolutions for people all over the world―the drive to lose weight or to get into better shape, the motivation to work harder in their job or in their school work, or even the resolution to better themselves in several different aspects of their life.
But, when it comes to improving your overall quality of life, you do not have to make a big, extravagant gesture such as moving across the country or quitting your job to make a significant impact on your health and happiness. Sometimes, all it takes to improve your health and your quality of living is one single improvement to your daily life, such as fixing poor vision.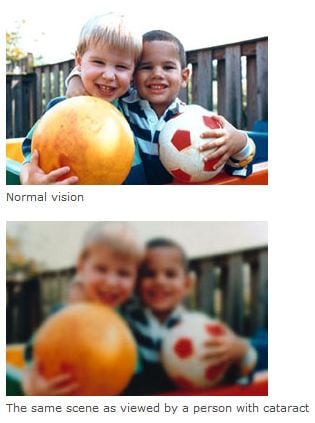 LASIK eye surgery has become one of the most popular vision corrective procedures in the world, with more than 10 million recipients in the last 25 years worldwide. This beneficial procedure has been used to help people of all different vision types―nearsightedness, farsightedness, astigmatism―ditch the corrective lenses once and for all and live a life of perfect vision.
However, despite the fact that LASIK surgery has been shown to improve the vision and daily life of millions across the world, many people are still unsure of just how LASIK surgery works and how it can change your vision, and your life, forever. Here are just a few reasons why you should jump start the new year with this beneficial vision procedure:
Improved Vision
Over half of all patients who have undergone LASIK eye surgery can expect to achieve 20/20 vision or better. Plus, due to beneficial advancements in laser technology, even patients who suffer from low to moderate myopia should be able to achieve 20/40 vision, which is considered the minimum allowed by most states to drive without having to wear contacts or glasses.
Cutting Edge Technology
Here at OCLI, we employ the latest advances in LASIK surgery to provide patients with the highest level of vision correction possible. Through the use of Allegretto Wave laser technology,  Dr. Cary M. Silverman, M.D., is able to customize the LASIK procedure to the vision needs of each individual patient, greatly improving the way they see the world.
Beneficial For People Of All Ages
Many people used to believe that LASIK was only a viable vision correction procedure for those who were under the age of 60. However, due the improvements in technology and through more research and knowledge, doctors have found that LASIK can benefit a great number of people, even those with myopia, hyperopia and astigmatism. There are a number of factors that doctors must evaluate before they can determine who is an eligible candidate, however age is no longer an eliminating factor when it comes to the benefits of LASIK.
Pain Free Procedure
When patients undergo LASIK surgery, they are given a topical anesthetic (eye drops) to numb the eye, that way they will experience no pain during the procedure. The only part of the procedure in which patients experienced any kind of sensation is when the surgeon applies the vacuum ring to the eye, where many patients reported the feeling of pressure just before their vision faded for a few seconds. However, the majority of LASIK surgery patients experience very little to no discomfort at all, both during and after their LASIK procedure.
Short Recovery Time
When anyone thinks about undergoing a surgery of any time, for most working adults, a large concern is recovery time. The LASIK Procedure recovery is shorter than many other procedures. Your doctor will most likely wish to see you within 24-48 hours of the procedure and you will be given guidelines for eye care during the recovery process, but where most surgeries result in weeks and sometimes months of recovery, LASIK only results in less than a week of recovery time.
If you are interested in learning more about the many benefits of LASIK eye surgery, be sure to schedule your free vision consultation with OCLI today. After experiencing the many benefits that come with this life-changing vision correction procedure, you will be seeing 2012 in a whole new light.