After failing to win gold, Miller confessed he should have had LASIK―and he's right!
If you have been paying attention to the 2014 Olympic Winter Games in Sochi over the last couple of weeks, then you probably know of Bode Miller. This World Cup alpine ski racer from the United States is one of the greatest of all time―one of only five men to win World Cup events in all five areas, and a six-time Winter Olympic medal winner (the most of any U.S. Skier). Given his past history at the Winter Olympic events, along with his dominance of ski racing over the past few years, Bode Miller was a top contender to win gold this year in Sochi. Unfortunately, things fell apart in his Olympic downhill event.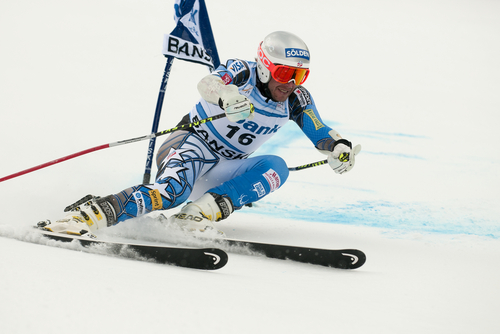 While Miller himself admitted that he had hoped the Men's Olympic Downhill Ski event would signal his return to the top of the alpine ski world (all at a ripe age of 36-years-old)¹, he simply couldn't fight his way to the gold in this event, and instead finished eighth in the race―an outcome that surprised everyone, Miller included.
"You know, it's tough, because everybody was disappointed," Miller told USA Today on February 11th, a couple of days following his race. ¹ "It was a pretty big letdown. This was my main focus during the year. I was skiing it really well. I think everyone wants to find the answers as to why it didn't go better."
And what exactly does Bode Miller think is the reason in which he didn't perform better at his Olympic downhill event? According to him, he thinks it's partially because didn't go through with the LASIK eye surgery he had planning on undergoing before the 2014 Olympics.
"I was supposed to get an eye surgery earlier this year," Miller told USA Today. ¹ "We just never found a time to do it because the race schedule was so tight. We were pretty pissed off looking back that we hadn't found a time to do that. For me, my vision is critical. When the light's perfect, I can ski with any of the best guys in the world. When it goes out, my particular style suffers more than the guys who are more stable and don't do as much in the middle of the turn."
Miller's claim that LASIK surgery could have helped him perform better in his Olympic races is definitely true. There are many benefits that LASIK can provide people with poor vision, especially those who participate in sports regularly. As Miller said in some of his interviews, one element of the race that caused him to perform poorly was the amount of cloud coverage on the course, causing him to have trouble reading the upcoming terrain. However, the combination of flat lighting conditions and cloud cover would have been much easier for someone with 20/20 vision to read.
Add in the fact that LASIK eye surgery gives you 100% clear vision without the assistance of contact lenses or prescription eyeglasses, and it makes this procedure an even smarter option for athletes who can't afford any discomfort on the race course or who may be worried about the outside snowy elements interfering with their clear eyesight.
If only Bode Miller knew about the OCLI LASIK For The Gold Program before heading to this year's Winter Olympic Games in Sochi! Hopefully he will have his vision fixed and will fight for the chance to win another gold in the next Olympic games. We'll be rooting for you, Bode!
————————
Source: USA Today – https://www.usatoday.com/story/sports/olympics/sochi/2014/02/11/bode-miller-downhill-regrets-mistakes/5387083/