Learn more about LASIK For The Gold's athletes in the Olympics this year.
We here at OCLI, we have always been avid sports fans. Whether we are cheering on the local sports teams in our town, catching the latest national baseball or football game on TV, or simply joining in and playing these sports in our free time, these activities are a great way have fun with your friends and family and get in a great workout.
However, within the last few decades, one of our favorite sporting events has undoubtedly been the Olympic Games, simply due to the love of the game that shines through from each and every one of the competing athletes. For those individuals who compete, it's not about the money, simply because for most of them compete in sports that have very little potential for financial gain. Instead, they do what they do because they love to compete, because they want to be the best, and because they want to test themselves against the top athletes in the world that their sport has to offer.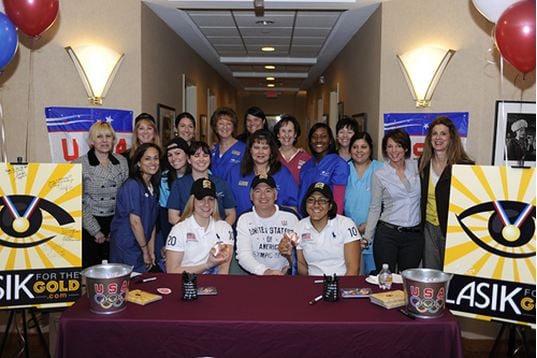 In order to give back to these athletes as thanks for all of their hard work and dedication over the years, Cary M. Silverman, M.D., Medical Director of OCLI in East Hanover, New Jersey, began LASIK For The Gold as a means of helping to support some of America's top athletes who participate in Olympic sports.
In the fall of 2009, Dr. Silverman treated 2008 Olympic Bronze Medalist BMX rider Jill Kintner. Since then, word of Dr. Silverman's services has spread and athletes from sports of all sorts, from across the country, have traveled to OCLI's state-of-the-art facilities for their own LASIK surgery. And now, many of these athletes are heading over to London to compete in this summer's 2012 Olympic Games.
While watching the games with your friends and family this summer, be sure to keep  a look out for OCLI's very own LASIK For the Gold Olympic athletes: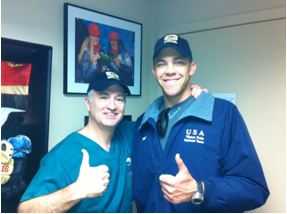 Timothy Hutten – US Men's Water Polo Player
Tim plays the position of defender for the US Men's Water Polo team. Coming from his home town of Seal Beach, California, Tim went on to earn a Silver Medal at the 2008 Olympic Games in Beijing, China and scored three goals. He also won the 2007 award for NCAA Player of the Year and is a Cutino Award Recipient.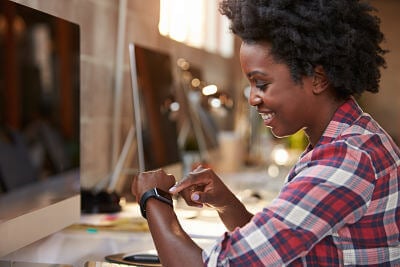 Arielle Martin – US Women's BMX
Arielle is the current UCI World Cup SX Champion and headed for the 2012 Olympic Games with her sights set on GOLD. Known for her exceptional jumping skills, aggressive moves, and pure passion for riding, Arielle is a name to be reckoned with in BMX.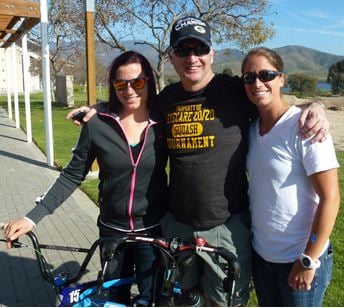 Caroline Nichols – US Women's Field Hockey
Caroline is an American field hockey player hailing from her home town of Virginia Beach, Virginia. She was a member of the 2008 U.S. Olympic Team for Women's Field Hockey and is competing again this year in London. When she was younger, she used to play soccer as well as field hockey, and she also is a twin.
Good luck to all of the athletes competing in this year's London Olympic Games! Do you have a favorite sport that you will be sure to tune in for? Be sure to share with us in the comments below.