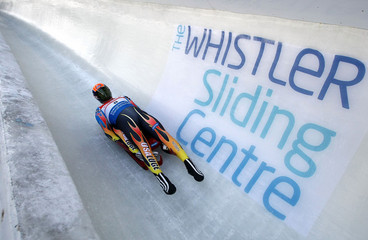 Dan Joye made the trip to New Jersey recently to get his LASIK surgery at OCLI.  Dan is a member of the USA Luge Team.  His results include: 
2007-08 World Cup Results: 5th, 7th, 6th, 8th, 7th, 8th, 7th, 8th
Finished eighth in the final 2008 overall World Cup rankings
Fall 2007 World Cup team relay gold medalists (Nov. 17)
Winter 2008 World Cup team relay bronze medalists (Jan. 6)
Finished sixth at the 40th World Luge Championships
Finished fifth in the 40th World Luge Championship team relay event
Finished 10th in the final 2008 overall Challenge Cup rankings
2008 Verizon U.S. National Champions
Dan reports that his surgery went well, with him achieving 20/20
vision.  We hope that this new vision will help in his ultimate goal of
an Olympic Metal in Vancouver!  Welcome to Team OCLI Dan..